What makes you smile?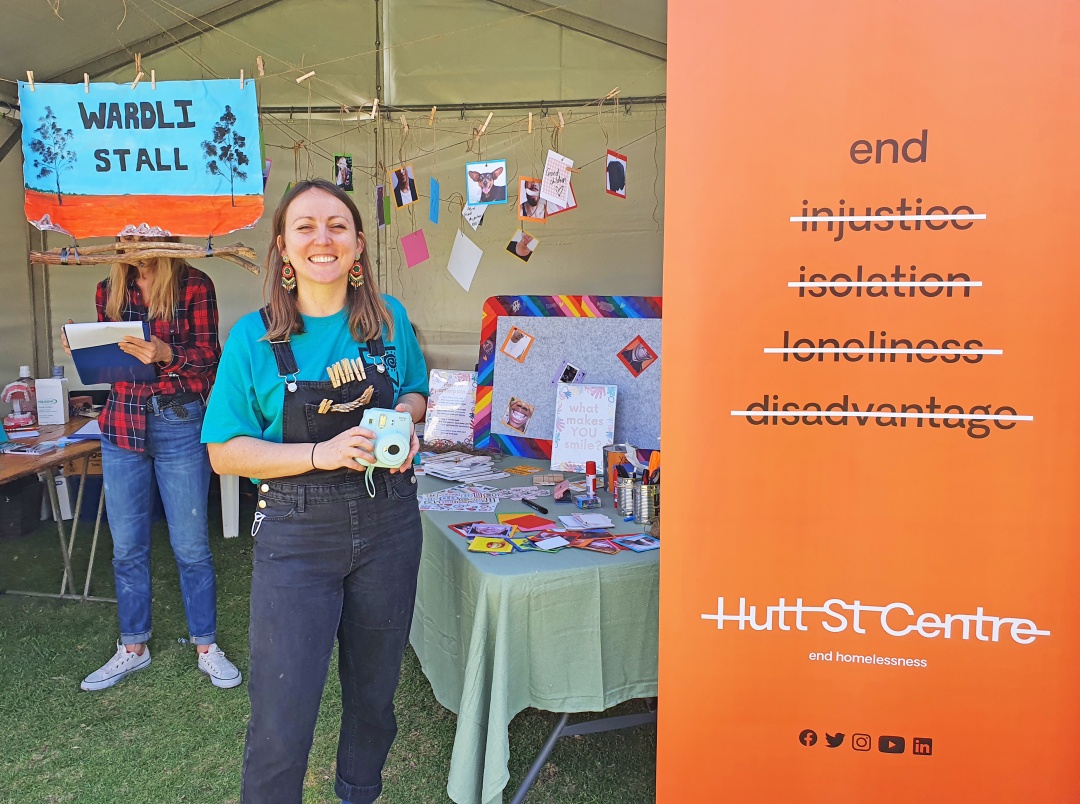 What makes you smile? That's the very important question we've been asking people attending the Mental Health Coalition of South Australia's Festival of Now at Wauwi (Light Square).
Some of our favourite responses were nature, family and friends, sunshine, pets, happy memories, long walks and, of course, food!
Hutt St Centre is a proud supporter and active participant in the Festival of Now, which celebrates mental health, wellbeing and the part we all play in making our community a happier place. The theme of this year's Festival is 'Celebrating Our Stories'.
It was smiles all around at the Wardli stall, which we were lucky to share with the team from the Community Outreach Dental Program in Adelaide. Visitors were invited to take a happy snap, share what makes them smile and add it to our Forest of Smiles.
A big thank you to everyone who stopped by and joined the fun in celebration of Mental Health Month.