What makes a mentally healthy workplace?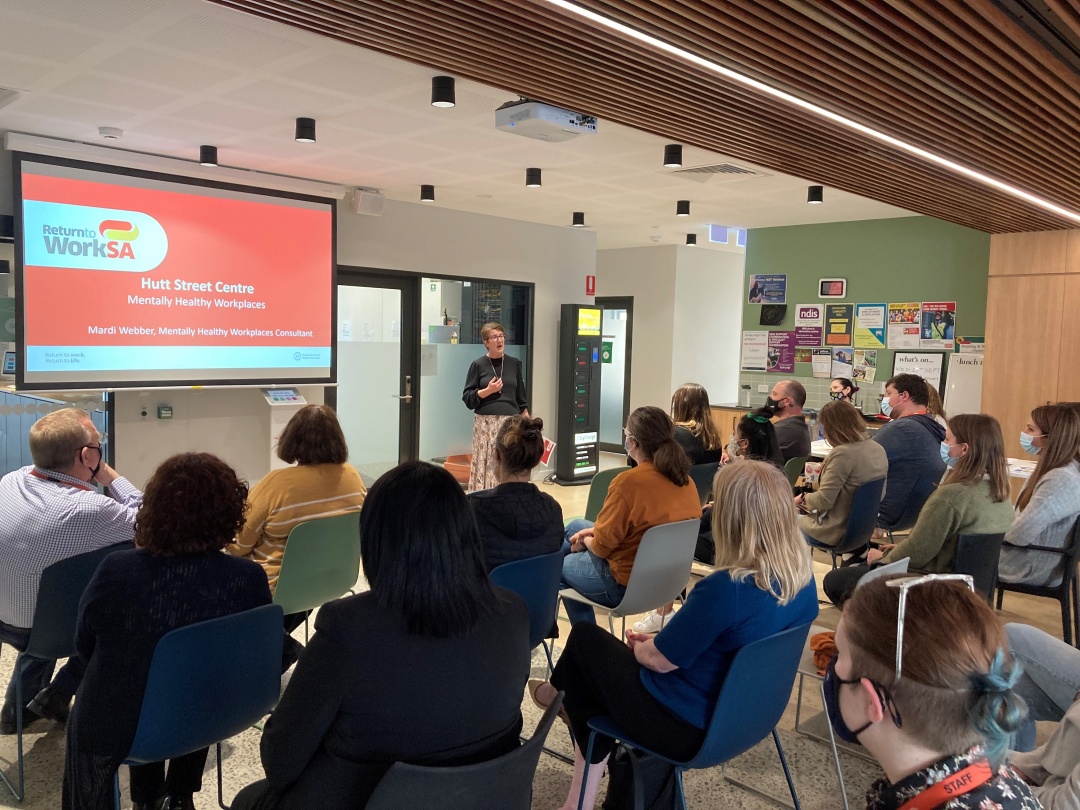 October is National Mental Health Month and it's the perfect time to talk about mentally healthy workplaces.
Anyone who works in the homelessness sector knows it's a rewarding but often challenging role. Many people who come to us for support have experienced significant trauma, isolation, injustice and grief.
That's why it's vital we prioritise our mental health – not just for our own wellbeing, but for the benefit of our clients, colleagues, families and friends.
We recently welcomed guest speaker Mardi Webber from Return to Work SA to lead a discussion about what makes a mentally healthy workplace.
Mardi says, "Mentally healthy workplaces create a culture of care. They're positive and productive environments where people want to come to work."
Here are Mardi's top tips for self-care in the workplace:

Identify early signs of stress
Establish routines
Engage with others
Look after your physical health
Notice your 'self-talk'
Take time out to relax and unwind
Seek advice and support.
If you're interested in making mental health a priority in your workplace, take on Business SA's Mental Health Workplace Challenge. Click here to learn more or get involved.
You can also celebrate Mental Health Month by joining us at the Mental Health Coalition of South Australia's Festival of Now on Friday 8 October in Wauwi (Light Square).