One big small change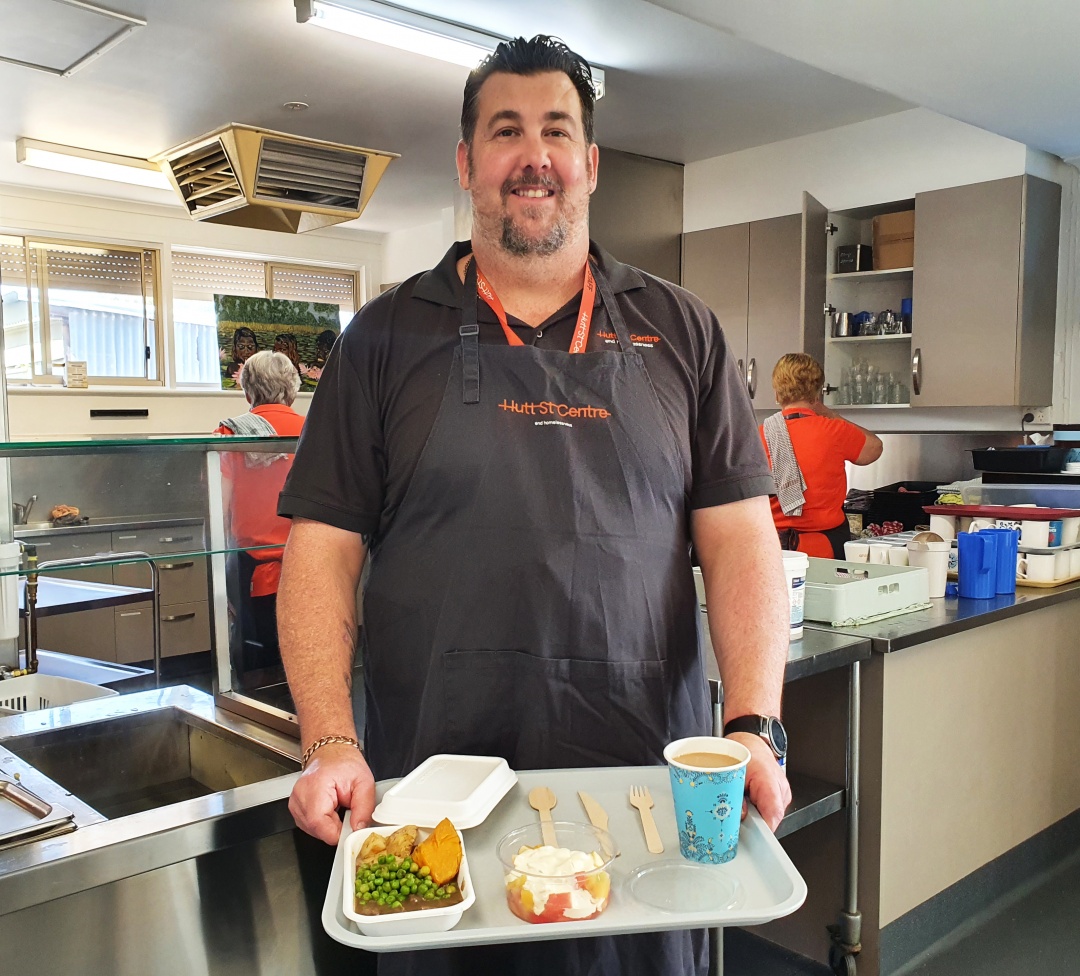 Thank you to our friends at Detmold Group for supporting our work with a generous donation of products from their Eco-Products range, along with face masks from Detmold Medical.
Hutt St Centre's Kitchen Manager, Peter, says the donation from Detpak couldn't come at a better time because sustainable packaging is becoming more difficult to source during the COVID-19 pandemic.
"At the moment, we're able to provide sit-down meals as well as takeaway food packs for people experiencing homelessness. If restrictions change, we need to be ready to shift to a full takeaway meal service at a moment's notice. But we don't want to compromise our commitment to sustainability."
"This generous donation from Detpak ensures people experiencing homelessness can enjoy fresh, nutritious meals out of packaging for real change. It's a simple change that makes a big difference for the environment," Peter said.
Detmold also provided us with a generous supply of face masks to ensure our clients can continue safely accessing our services. This means we can focus our resources where they're needed most – supporting people experiencing homelessness to rebuild their lives.
Thank you to the team at Detmold group for helping us maintain our commitment to sustainable packaging and ensuring we can provide a safe environment for our clients to connect with much-needed support.