Food for people, planet and soul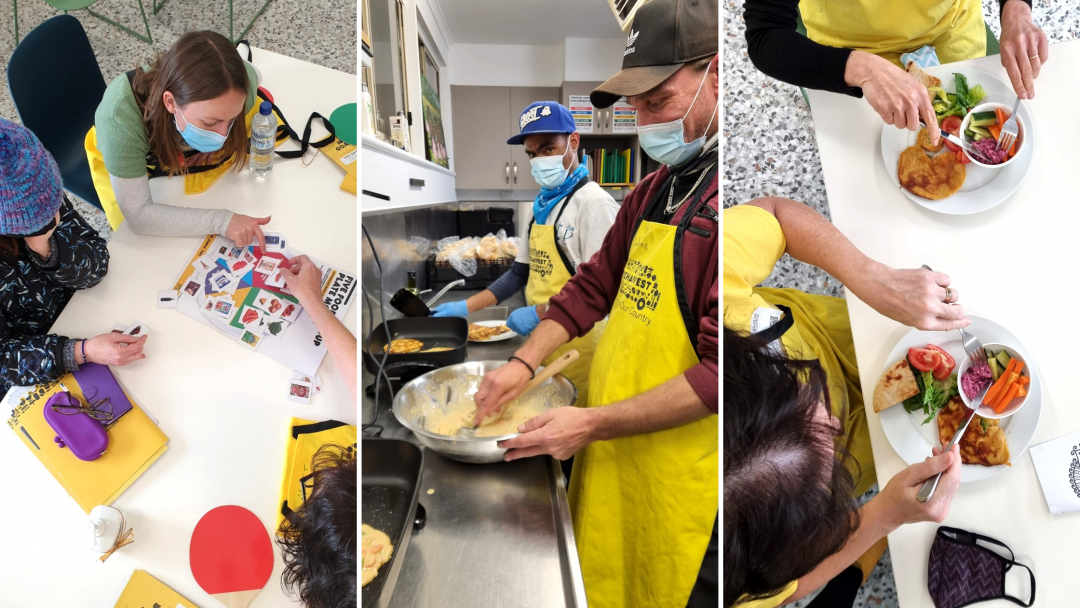 We're thrilled to be working alongside our friends at OzHarvestSA to help people at risk of or experiencing homelessness develop skills for preparing healthy and delicious meals on a budget.
Each week in this 6-week course, participants learn about healthy eating, food safety and easy, affordable cooking.
Then they get the chance to put their know-how into practice (and fight food waste!) by preparing a two-course meal using fresh ingredients kindly supplied by the community through OzHarvest.
With a great playlist and plenty of laughs, it's a fun and welcoming space for people to build up their confidence. But the best part is sitting down to enjoy the amazing food they've prepared!
Participant Leigh* told us, "This class is one of the best things I've ever done. I've learned so much already and everything tastes amazing! I'd give it ten out of ten."
A huge thank you to our friends at OzHarvest for bringing this opportunity to Hutt St Centre. And thank you to our community of supporters who make it possible for people experiencing homelessness to seek a fresh start.
Learn more about OzHarvest's NEST program
*Out of respect for the person who has kindly shared their experience, this name has been changed to protect their privacy. Thank you for understanding.