What makes a house a home?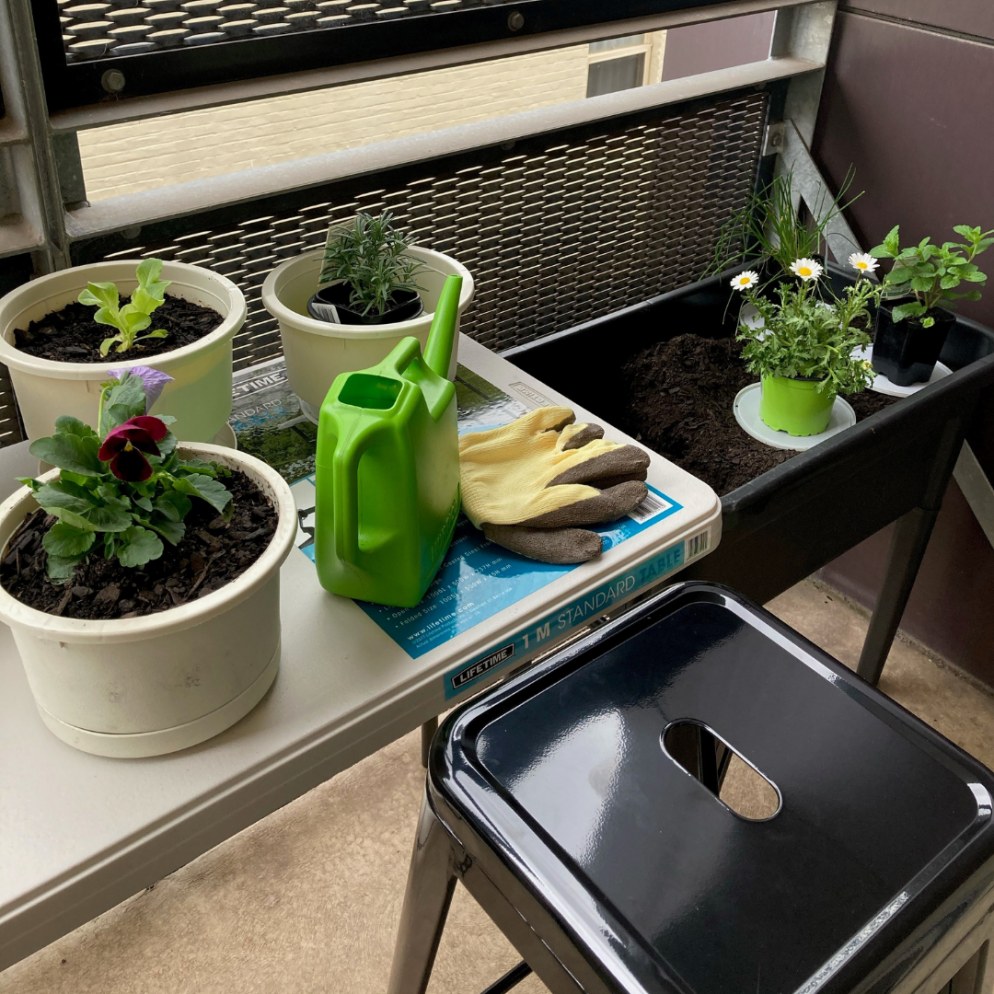 What makes a house a home?
It might be your family around the dinner table. A beloved pet greeting you at the door. Or that feeling of knowing you're exactly where you should be.
For Evan*, it's a garden.
When our Occupational Therapist, Gabrielle, began working with Evan, he'd moved into a new place but he still didn't feel at home. He showed little interest in joining social activities and told us he was struggling to find a sense of purpose.
But with Gabrielle's support and encouragement, Evan began planning his goals for the future. Top of the list was creating a balcony garden where he could grow his own herbs and vegetables.
Together, Evan and Gabrielle picked out some raised garden beds that would work with Evan's disability, along with gardening equipment and a range of herbs. Gabrielle also connected with Evan's housing provider for approval.
The supplies were funded through Hutt St Centre's Occupational Therapy program to help Evan build his capacity, engage in meaningful activity, and achieve his goals for living independently. Gabrielle says:
"Evan now has all the equipment set up for his garden and is really pleased with the final outcome. He's been telling his neighbours all about it and is even sharing his home-grown lettuce.

Most importantly, Evan shared that he now has some hope for the future, feels happier and feels part of the community. We couldn't be happier with this result."
Evan's story shows that a home is so much more than a roof over your head.
Homefulness is the feeling of safety, control and confidence that comes from having a place to call home. And it's a right that everyone deserves.
* Out of respect for the person who has kindly shared their experience, this name has been changed to protect their privacy. Thank you for understanding.