Book Club offers confidence and a sense of community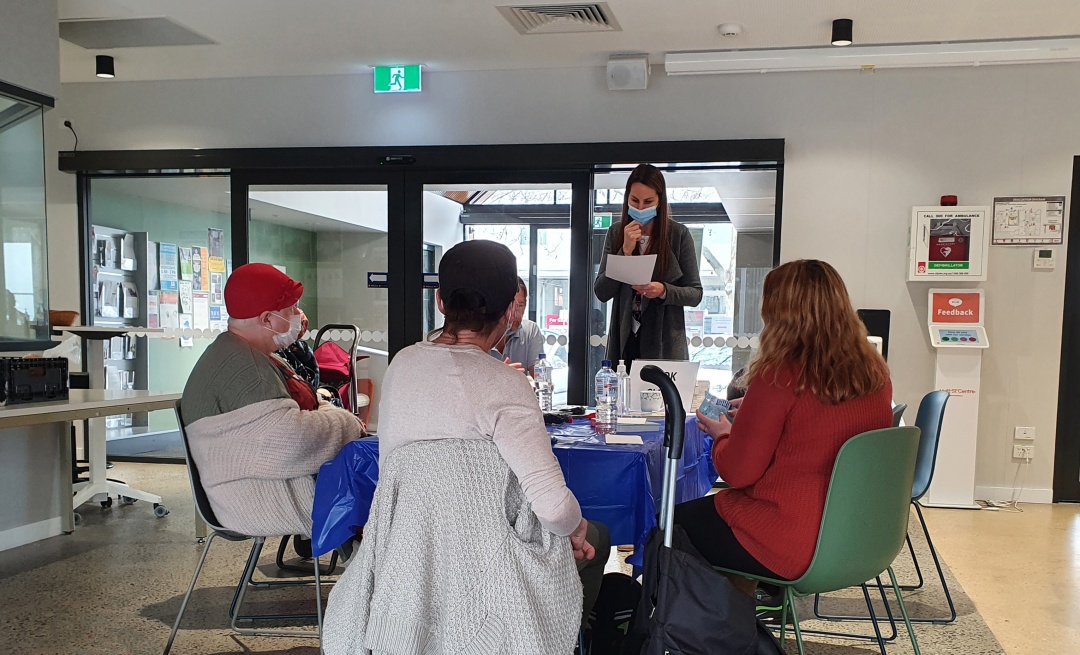 Homelessness is often a deeply lonely experience. And it's impossible to rebuild your life without a community to support you.
That's why Hutt St Centre offers a whole range of community engagement activities to help people build friendships, skills and confidence.
One of our newest initiatives is a monthly Book Club for people at risk of or experiencing homelessness.
Each month, the group chooses a topic and members can read any book they like on the subject. Then everyone comes together here at Hutt St Centre to share their thoughts.
"It's a bit different to a traditional Book Club where members all need to read the same book and then share with the group," says Hutt St Centre team member, Barbara, who coordinates the Book Club.

"This is really helpful for people who can't attend every month, who might be concerned that they need to look after a book in between meet-ups, or who have varying levels of literacy."
There's always plenty of snacks, good conversation and fun activities to try as well.
"This month's Arm Chair Travel theme is 'Japan'," says Barbara. "We have books on Japanese culture, food, art and history to share and create conversation. There's a quiz and a creative component with Origami making. As an added bonus, we even have Japanese snacks and drinks!"
Group member Jamie* says the Book Club is a welcoming and supportive space.
"I love this group. It's pretty much the only time I leave my house… Reading means a lot to me because it's an escape from reality."
Hutt St Centre also offers free reading and writing classes for people experiencing homelessness. Programs like these make a vital difference in people's lives as they journey out of homelessness, and they're possible thanks to our generous community.
* This name has been changed out of respect for the person who has kindly shared their experience of homelessness. Thank you for understanding.