Everybody counts in the 2021 Australian Census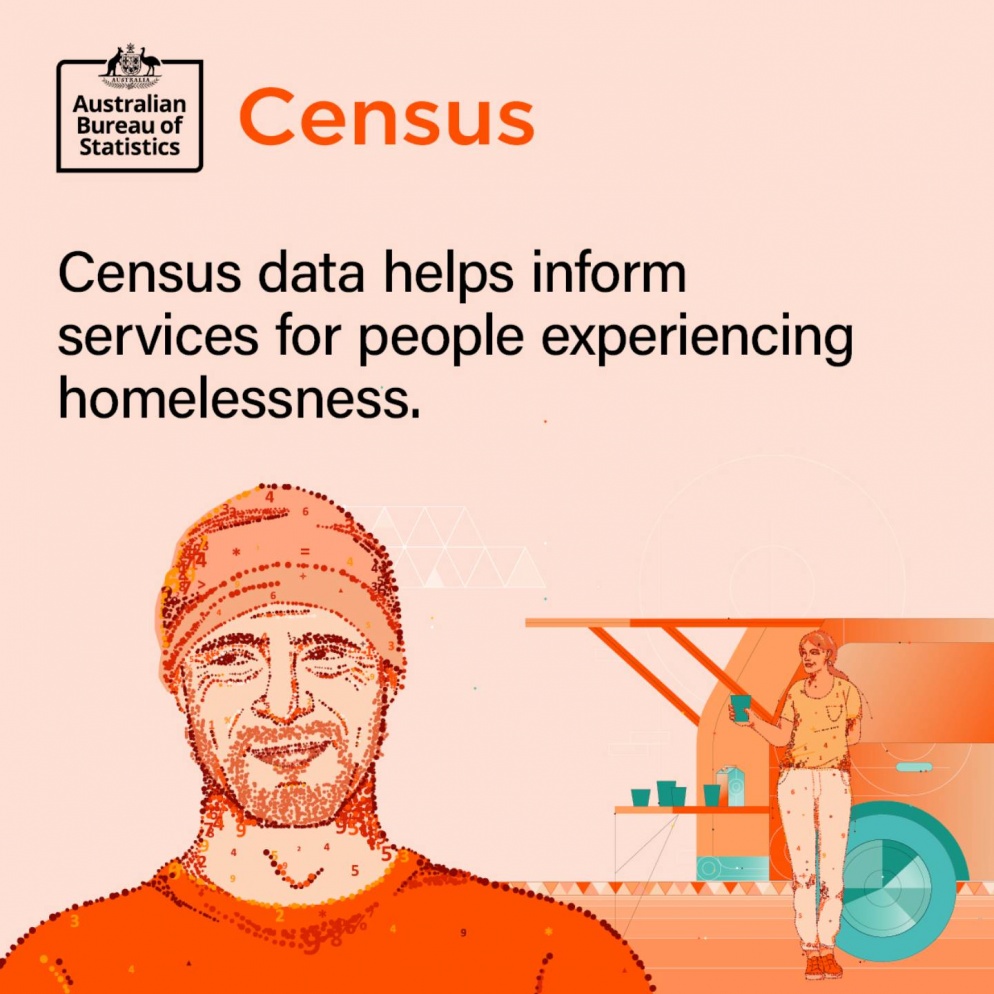 The Australian Bureau of Statistics (ABS) estimates that more than 116,000 people were experiencing homelessness on Census night in 2016. That's 1 in 200 people.
But a lot can change in five years.
Census data helps inform services for people experiencing homelessness, so they can get the practical support they need to rebuild their lives. It also enables service providers like Hutt St Centre to advocate for people in our community who are at risk of or experiencing homelessness.
That's why a team from the Australian Bureau of Statistics has been working on-site here at Hutt St Centre this week to help people who are sleeping rough complete the 2021 Australian Census.
Every stat tells a story and we want to ensure every person has the opportunity to be counted.
Visit census.abs.gov.au for information and resources about how the Census works for people experiencing homelessness.
Learn more about the 2021 Census