What is homefulness?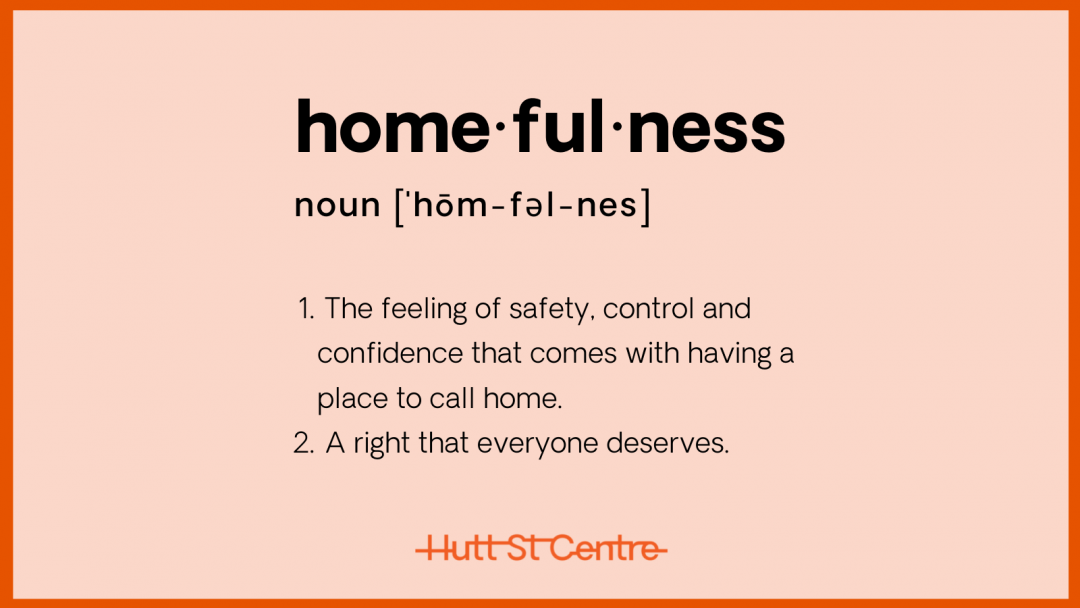 The solution to homelessness is homefulness.
It's a word that means the feeling of safety, control and confidence that comes with having a place to call home.
Every person has a right to homefulness. A space where they feel connected, at peace and safe. A place that's for them.
The correlation between hope and home is undeniable. And that's why we have a collective responsibility to look after and walk alongside each other.
Homelessness in our community is not insurmountable, nor is it inevitable. It is only if we accept that it's okay for just one of us to live without a sense of belonging, that it will endure.
Because a home is more than just four walls and a roof. It's a right that everyone deserves.