The FIVEaa Undie Drive is back for 2021!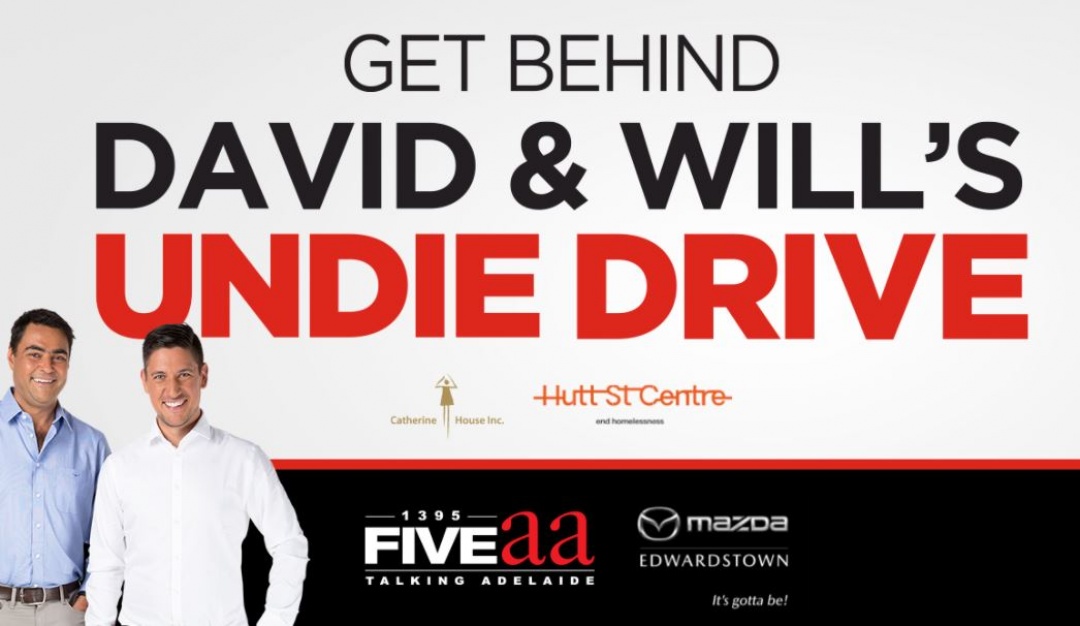 There's a sense of dignity that comes with putting on a fresh pair of undies. It's a basic right that everyone deserves.
Rhia, who slept on the streets of Adelaide for years, told us:
"After being homeless, I'll always appreciate how nice it is to have clean clothes when I need them."
That's why our friends David & Will and the team at FIVEaa are hosting their amazing Undie Drive with support from Edwardstown Mazda.
They're asking for donations so Hutt St Centre and Catherine House can purchase much-needed underwear for people experiencing homelessness here in South Australia. Tune in to 1395AM from 6am – 9am weekday mornings.
To show your support and get involved, please visit mycause.com.au/undiedrive