Will you walk a mile (or more) for Rhia?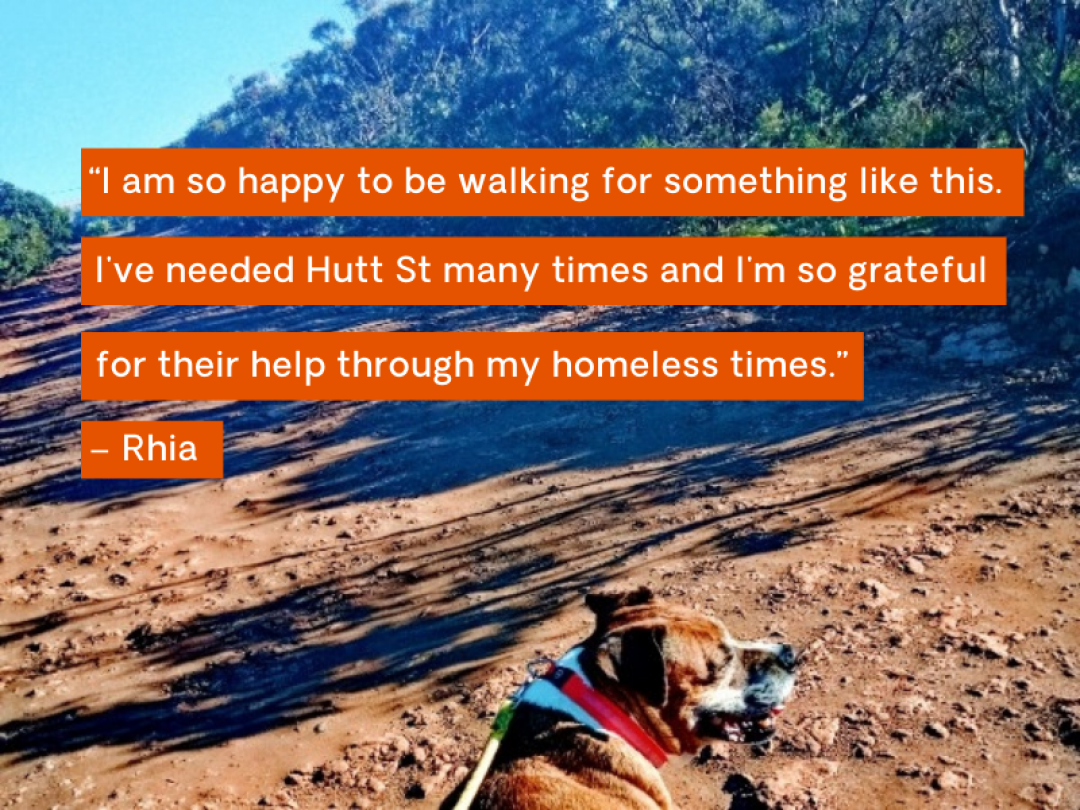 One of the amazing people stepping up to join the Walk a Mile in My Boots Challenge this year is Rhia, who lives in regional South Australia with her beautiful dog Bear (pictured).
Rhia shared with us why she's so passionate about supporting people experiencing homelessness. It's because she knows better than most what it's like to sleep rough. She told us:
"Five years ago, I was sleeping in a gutter. Now I have my own place with my dog – I have fairy lights up in my room and plants everywhere. I feel so lucky, it's unbelievable.

After being homeless, I'll always appreciate how nice it is to have clean clothes when I need them. Hutt St gave me a chance to get clean – not only off drugs and alcohol, but to have a shower, wash my clothes and feel clean.

When I had no money for food, they gave me something to eat and a food voucher. At the time, I thought, 'Where does this come from? Who is paying for this?'.

And now I know... It's thanks to people who give to Hutt St Centre.

I am so happy to be walking for something like this. I've needed Hutt St many times and I'm so grateful for their help through my homeless times."
Thanks to the kindness of our community, Rhia found the support she needed, right when she needed it most!
Now she's returned to her hometown and helps other people on their journey out of addiction. We are so grateful she has generously shared her experience with us.
Will you walk a mile (or more) for Rhia this National Homelessness Week?