COVID-19 vaccinations for people experiencing homelessness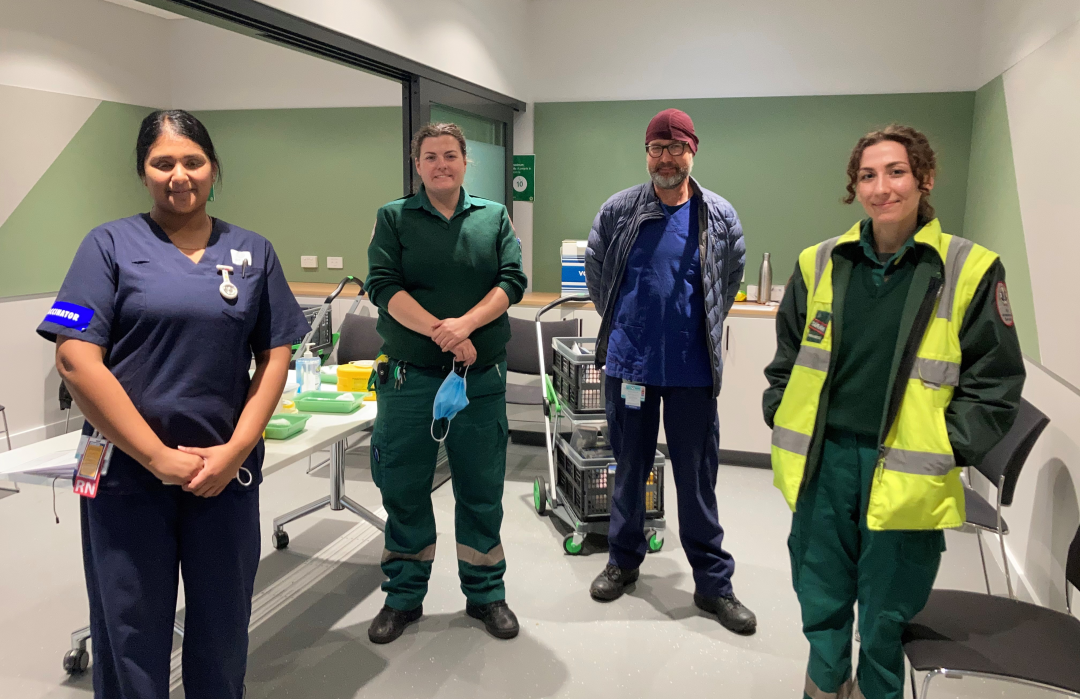 Seeking healthcare can be a daunting experience for people who are experiencing homelessness.
When people feel isolated, excluded or judged, they're less likely to seek medical attention which puts them at greater risk of developing serious health conditions.
That's why we were delighted this week to welcome a team from SA Ambulance Service to Hutt St Centre for our first mobile COVID-19 vaccination clinic.
On Monday morning, more than 40 people at risk of or experiencing homelessness received their first dose of the Pfizer vaccine, which offers protection against many of the serious symptoms associated with COVID-19.
Some clients said they felt a bit nervous before their jab but were grateful for the opportunity to be vaccinated.
This shows the value of delivering health and wellbeing services in an environment where people feel safe and comfortable, surrounded by those they know and trust.
A huge thank you to SA Health for coordinating this initiative and to the SA Ambulance team for their kind and professional approach. We look forward to hosting the next session soon.
As always, thank you to our community of supporters – your kindness ensures we can be here for people experiencing homelessness when they need us most.