Happy NAIDOC Week 2021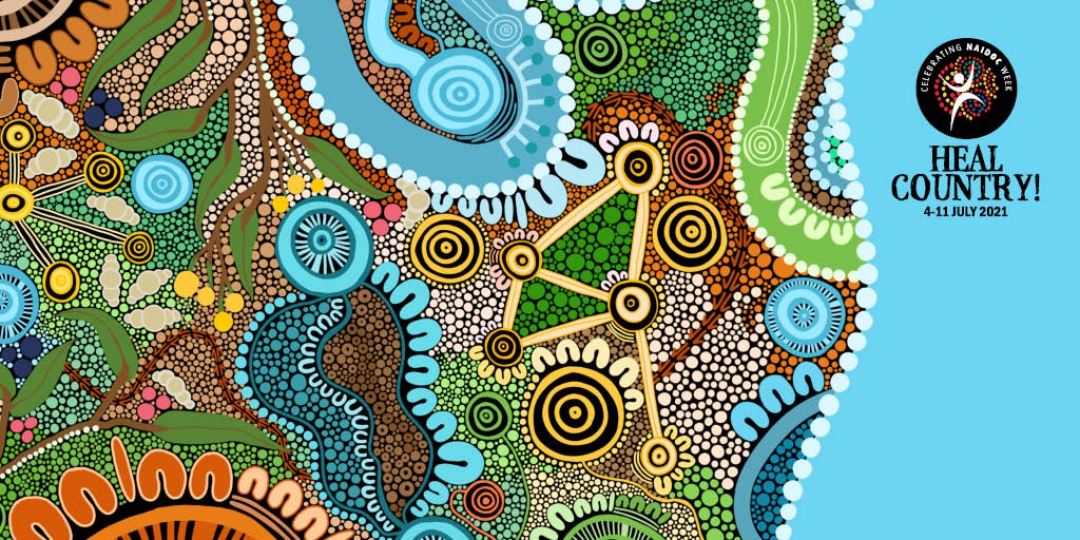 This week, we recognise and reflect on NAIDOC Week (4-11 July) and the theme of 'Heal Country', calling for stronger measures to recognise, protect, and maintain all aspects of Aboriginal and Torres Strait Islander culture and heritage.
NAIDOC Week is about seeing, hearing and learning the true history of this country. Events are held around Australia to celebrate the history, culture and achievements of Aboriginal and Torres Strait Islander peoples.
Australians from all walks of life are invited to celebrate NAIDOC Week. It's a great opportunity to participate in activities that support our local Aboriginal and Torres Strait Islander communities.
You may be interested in attending the NAIDOC March from Tarntanyangga (Victoria Square) to Parliament House on Friday 9 July at 11:00 am, or participating in the Adelaide Kaurna Trail walk, taking time with family and friends to walk through Adelaide's rich Kaurna heritage. Please be aware that events may be subject to change due to COVID-19 restrictions.
Click here to find NAIDOC Week celebrations in South Australia