Social Worker of the Year awards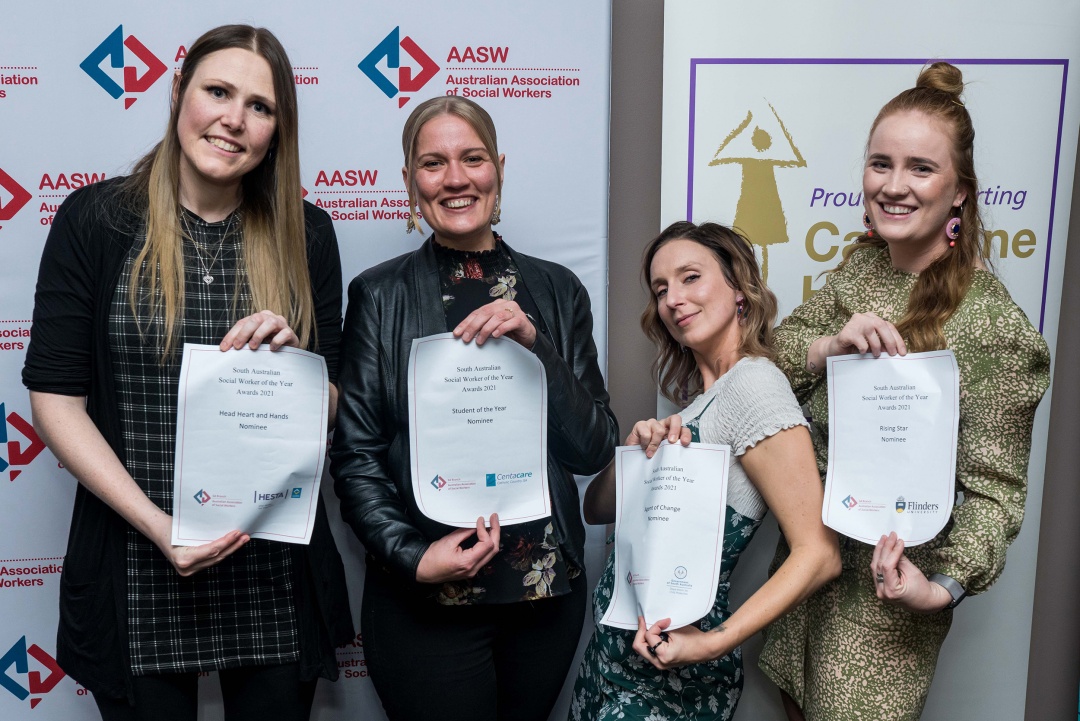 Congratulations to four fabulous members of our team here at Hutt St Centre who were recently shortlisted as finalists in the SA Social Worker of the Year Awards!
Well done to…
Linda – finalist for the Student of the Year award
Taylah – finalist for the Rising Star award
Gemma – finalist for the Head, Hearts and Hands award
And Jess – winner of the Agent of Change award!
This is a huge achievement, not only for those nominated but for Hutt St Centre, our clients and our community of supporters. Across the homelessness sector, social workers make an impact at every level – from advocating for transformative difference in our community to supporting individuals and families as they work to rebuild their lives.
Here at Hutt St Centre, these four social workers have collectively worked with more than 500 people experiencing homelessness each year. This support not only helps people journey out of homelessness sooner, but empowers them with new skills, confidence and opportunities for the future.
On behalf of everyone here at Hutt St Centre, we want to say congratulations and thank you to Linda, Taylah, Gemma and Jess for their outstanding work supporting people on their pathway to homefulness.
We're also grateful to the wider Hutt St Centre team, who work relentlessly to support people experiencing homelessness each day. We are always so proud of our team!