Walk a Mile in My Boots Challenge is back for 2021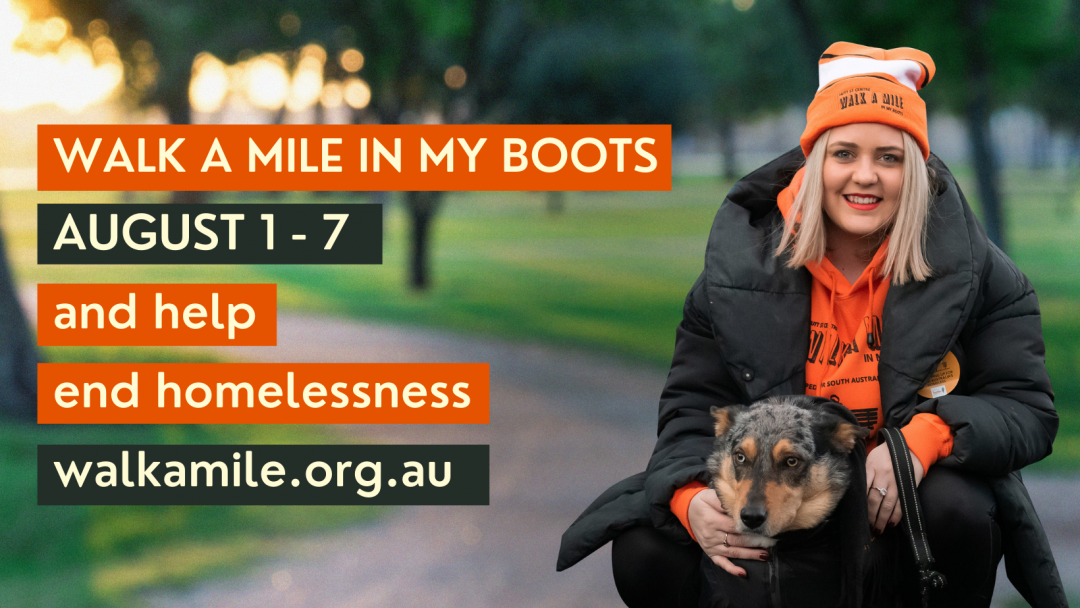 We have some exciting news to share... Hutt St Centre's Walk A Mile in My Boots Challenge is back for 2021!
But first, we want to say a huge thank you to the amazing people who helped us smash our fundraising and walking goal in 2020.
Those funds made a massive difference to people experiencing homelessness last year and allowed us to continue providing a safe, welcoming place for more than 850 people who access our services each month. And what's even more special is that, thanks to this support, we're really proud to say we never missed a meal during the pandemic.
Really – amazing stuff. And it's all thanks to friends like you!
For our truly dedicated group of past Walkers, to ensure everyone's safety during uncertain times surrounding the COVID-19 pandemic and mass gatherings, we will continue on with the Walk a Mile in My Boots Challenge this year and look forward to bringing back the mass event when it is safe to do so. The good news is that anyone, anywhere can continue to Walk a Mile in My Boots.
Plus, by joining again this year and registering now, you'll get the opportunity to win a $500+ stay in McLaren Vale.
A huge thank you to our Major Partner Beyond Bank Australia and our Supporting Partners Nova 919, FIVEaa, 10 News First Adelaide and CMI Toyota – their support makes Walk a Mile in My Boots possible.
We can't wait to walk with you this year! Learn more and get involved at walkamile.org.au