Celebrating National Volunteer Week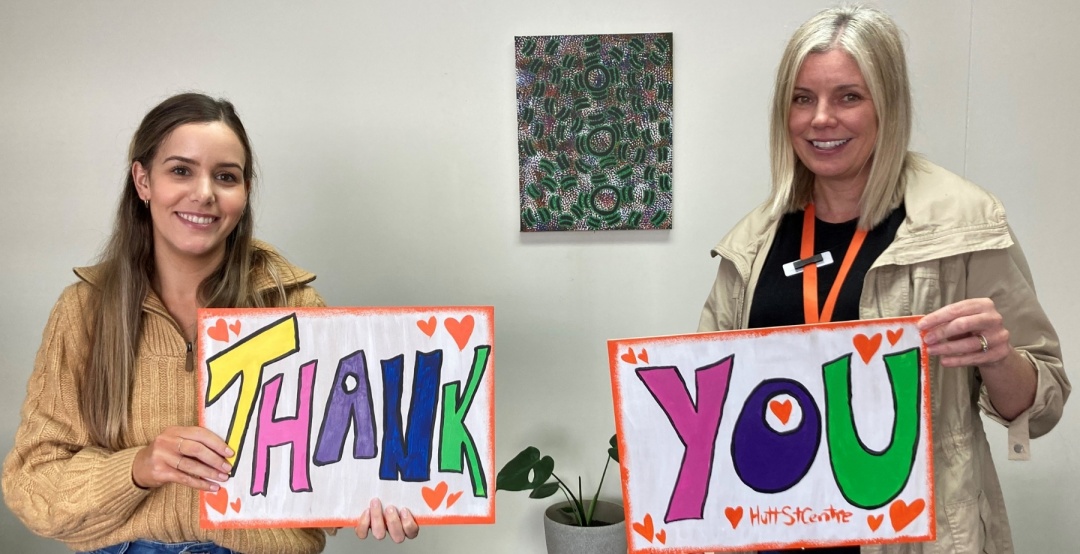 Happy National Volunteer Week! We're celebrating our wonderful volunteers who give their all to support people at risk of or experiencing homelessness.
Despite the challenges of the past year, our volunteers have remained patient, adaptable and dedicated. In fact, they devoted more than 6,500 hours in the past year – including 2,700 shifts in our kitchen alone!
Volunteers have always been an integral part of what we do. They make a huge impact across Hutt St Centre, including:
Our kitchen and dining area, where they help prepare and serve up to 40,000 meals per year.
Our Lifestyle and Health programs through Walking Wombats, coffee and chat, theatre buddies, excursions, and footy tipping.
Our Pathways program assisting with Gang Greens, photography, and our Creative Hub.
Our Wellbeing Centre, providing for clients' most immediate needs, like access to lockers and laundry facilities.
And as some of our proudest supporters and advocates, helping to spread the word and raise vital funds for Hutt St Centre through campaigns like Walk a Mile in My Boots.
THANK YOU to every volunteer who works to make Hutt St Centre a place where people at risk of or experiencing homelessness can find the support needed to rebuild their lives.
We see you. We value you. We couldn't do it without you.