British Deputy Consul-General visits Hutt St Centre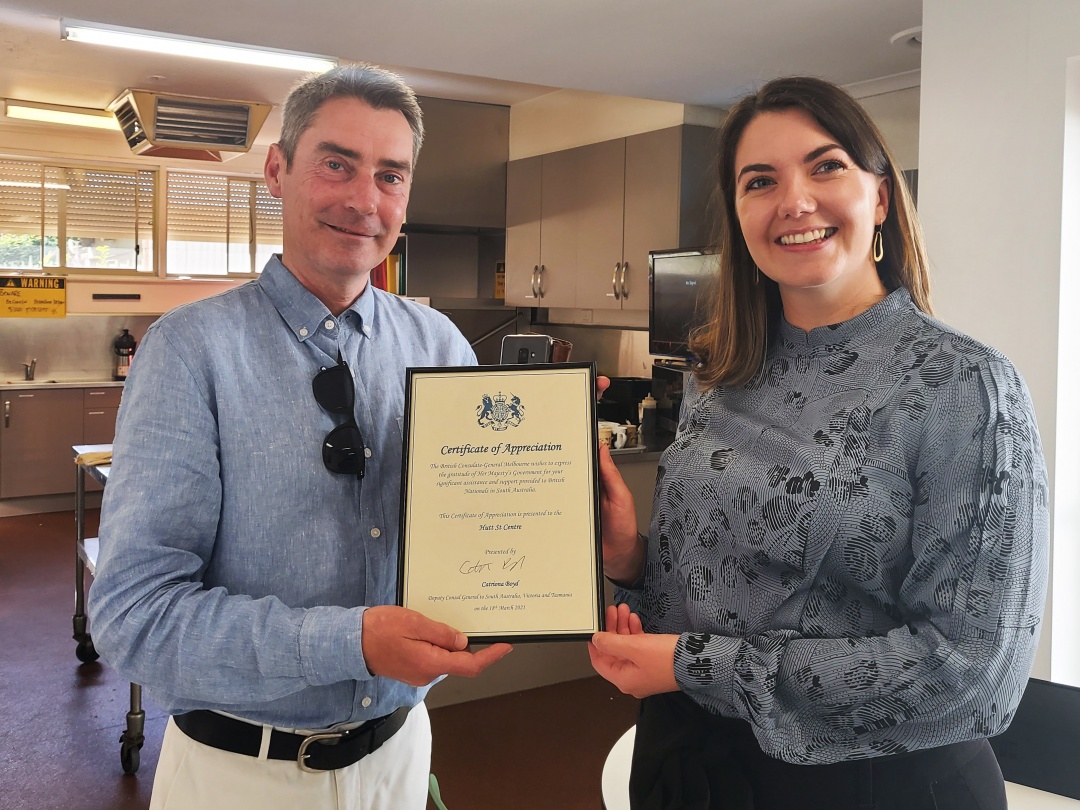 Imagine being in a foreign country, in the middle of a global pandemic, with no passport, no place to sleep, and nowhere to turn.
You've exhausted all your options, so you walk into Hutt St Centre and hope for the best. There, you find someone who hears your story, who advocates for you and doesn't give up – even when your situation seems impossible.
Can you imagine what it would mean to have that kind of support?
This experience of a British National facing homelessness in South Australia led to a recent visit by British Deputy Consul-General, Catriona Boyd.
She presented Hutt St Centre with a Certificate of Appreciation from the British Consulate-General expressing the gratitude of Her Majesty's Government for our "significant assistance and support provided to British Nationals in South Australia."
In particular, we want to recognise our Case Manager, John, for his outstanding work in seeking support from the Consulate to advocate for his client.
Thank you to John and all our staff who go above and beyond to support people at risk of or experiencing homelessness – even when they are far from home.