Creative Hub builds community wellbeing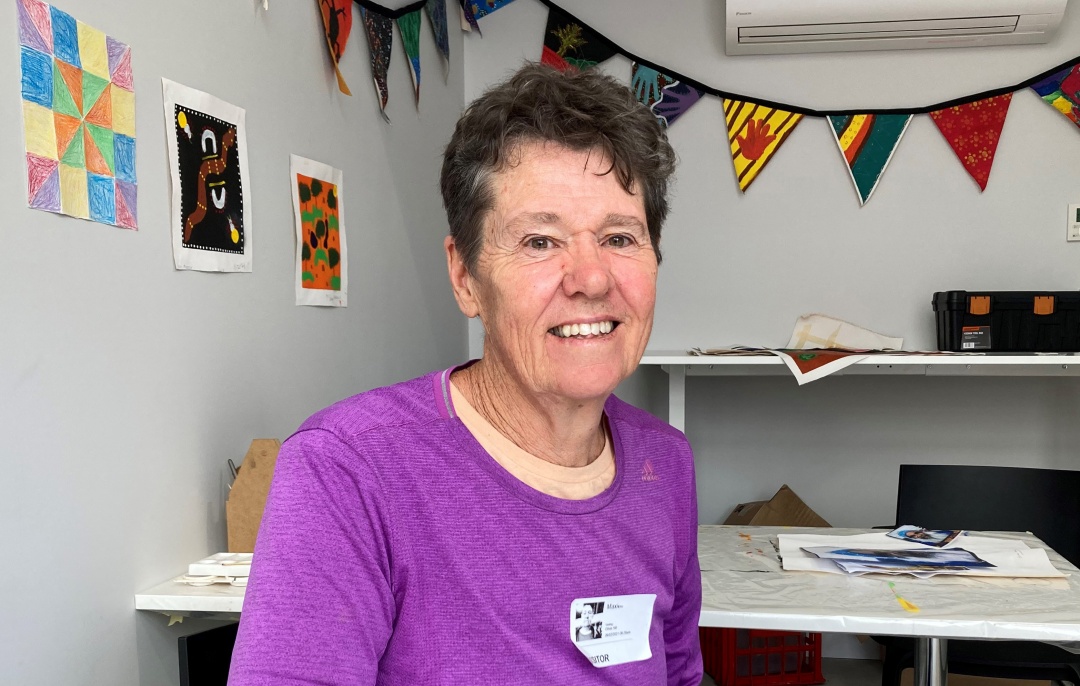 "Creativity gives people a chance to express themselves, share their stories, and build bridges between one another." – Maxie, Creative Hub volunteer at Hutt St Centre
When people who are experiencing homelessness walk through our doors, many have lost not only their home, job and family, but their sense of self.
Hutt St Centre's Creative Hub is a welcoming place to make new friends and focus on wellbeing. It's open to clients each weekday with sessions hosted by a qualified art facilitator and a group of passionate volunteers like Maxie.
There are plenty of art supplies and musical instruments provided so participants can express their creativity however they choose.
The Hub got a fresh new look as part of our recent refurbishment but Maxie has been volunteering with the program for the past three years.
With a professional background in Occupational Therapy and Mental Health plus a degree in Visual Art, it was the perfect way to combine her passions. She says her favourite part is chatting with people and getting to know them.
"When people are busy with their hands, they often relax and open up," Maxie says.
"Anyone can get involved in making art. Just a notepad and pen and somewhere quiet to sit – that's all you need to get started."
Our creative program is part of Hutt St Centre's Pathways to Education, Training and Employment, giving clients the opportunity to build their skills, confidence, and capabilities as they connect with their community.