Hutt St Centre upgrade a godsend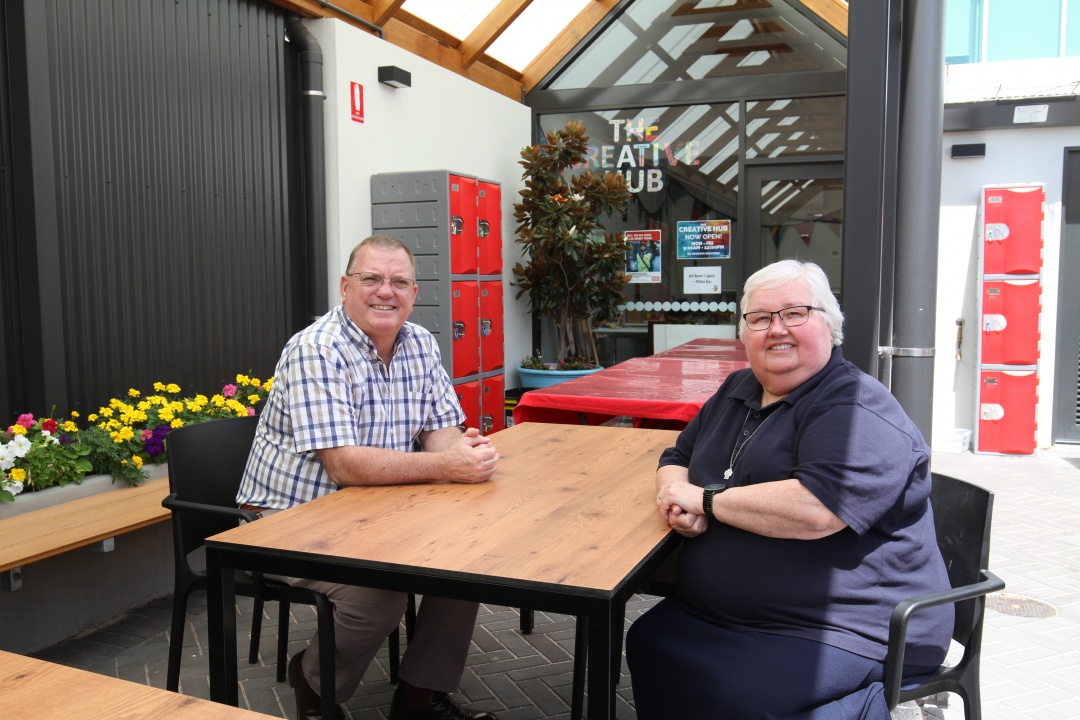 Light, open and airy spaces fit-for-purpose are a feature of the Hutt St Centre's redevelopment which was officially opened on February 28.
In the planning stages for several years, the refurbishment delivers modern facilities tailored to maximise space and improve services for people at risk of or experiencing homelessness.
Features include a private retreat where families can find comfort and security, medical treatment rooms for clients to connect with specialist health services, a creative hub, and an all-weather outdoor courtyard for outdoor dining, group activities and social connection.
Essential amenities – including a bright and spacious dining area, modern bathrooms, secure lockers and a fully equipped laundry – have also had a facelift.
Officially opened by SA Governor Hieu Van Le AC, who is also the Hutt St Centre's new patron, the upgrade saw changes to the building's façade which complement the surrounding area and honour its Local Heritage status. A large enclosed foyer allows clients to now gather in comfort inside, out of the elements, while waiting to access services.
Completed on budget and on time by builders Mossop Construction and Interiors, the redevelopment has been described as a godsend by Hutt St Centre chief executive Chris Burns.
"There is a real feeling of excitement now that we can finally offer a genuine quality facility to look after our clients. Our clients just love it here, they love that it's open, it's clean, it's a place they like to come to."
"Every client has a different journey and different needs on their pathway to homefulness," he told The Southern Cross.
"We're responding to those needs with an inclusive space that not only delivers our essential services, but feels welcoming and safe for each person who walks through our doors – regardless of their background or experience."
Click here to read the full article from The Southern Cross
Image credit: The Southern Cross