November 2020
Hutt St Centre chief executive Chris Burns said there were about 200 people sleeping rough in the city, and the State Government had not given a directive to house them in hotels like it did earlier in the year. "One third of the people who came in didn't know about...
28 years ago, when Brad* was only 12 years old, his parents asked him to leave home and not to return - he was no longer welcome. Brad stayed with friends and on couches – until he ran out of friends and couches. With nowhere else to go, he took...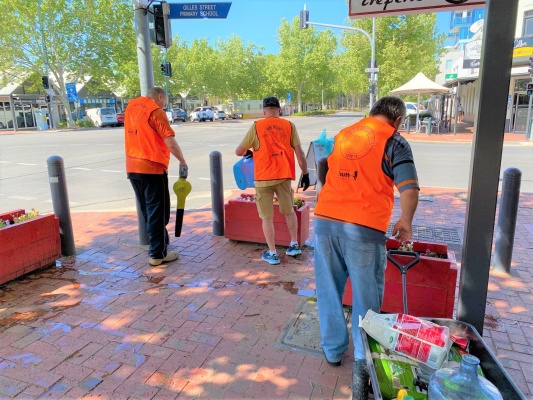 Every Friday morning a group of Hutt St Centre clients come together to give back to the community by popping on their 'Gang Greens' vests and doing various bits and pieces like sweeping and planting colourful flowers along Hutt Street. Wellbeing Centre Manager Jaimie says "It's the favourite part of...