Hutt St Centre announces new CEO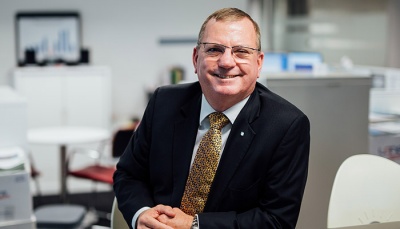 We are delighted to announce that Chris Burns, the current Mental Health Commissioner for South Australia, has been appointed as the new Chief Executive Officer of Hutt St Centre.
Mr Burns will assume the role early in the New Year, after the conclusion of his current term as the SA Mental Health Commissioner.
Chair of the Hutt St Centre Board Tim O'Callaghan, said Mr Burns' experience in mental health along with his extensive business acumen was a coup for Hutt St Centre.
"Chris is a proven, accomplished and highly experienced CEO with significant experience in mental health and wellbeing – two factors which will play a significant role in his work at Hutt St Centre" Mr O'Callaghan said.
"Chris' values coupled with his understanding of advocacy make him particularly well suited to lead us into the future."
Mr Burns said he felt privileged to lead the organisation at a time when tackling homelessness was a top priority for both South Australia and the nation.
"Homelessness is an issue of key concern for state and federal governments and the Hutt St Centre, like other similar organisations around the country, has an important role to play in developing and implementing the programs and policies required to address it," Mr Burns said.
"Since 1954, the Hutt St Centre has been a work of the Daughters of Charity and has been a place of hope and opportunity – where people experiencing homelessness can and have achieved new beginnings.
"I'm looking forward to continuing this vital work while working towards our greater goal of ending homelessness for good."
We look forward to welcoming our new CEO in the New Year.