October 2019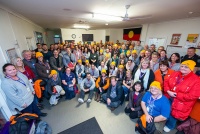 We're delighted that Connections Weeks has been announced as a Runner Up in the "Collaboration Category" at the annual Social Impact Measurement Network of Australia (SINMA) Awards this year. The SINMA Awards recognise and celebrate Australian organisations working to measure their social impact and the difference they are making. A...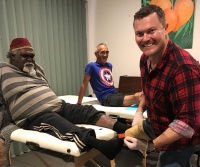 To be homeless means a daily struggle to simply find shelter, warmth and food. Many walk miles for these necessities, wearing ill-fitting shoes which, in turn, may lead to poor foot health. But thanks to your support and the generosity of volunteers from the Australian Podiatry Association and Walking Tall,...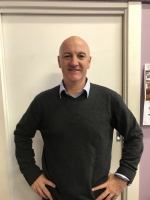 After 25 years with Hutt St Centre, the time has come for me to move on, and I will be leaving my role as CEO in mid-October. Each and every day during my time at the Centre, I have heard people's heartbreaking stories about homelessness. For those experiencing it, homelessness...