Meet the man tackling homelessness and redefining how charities do business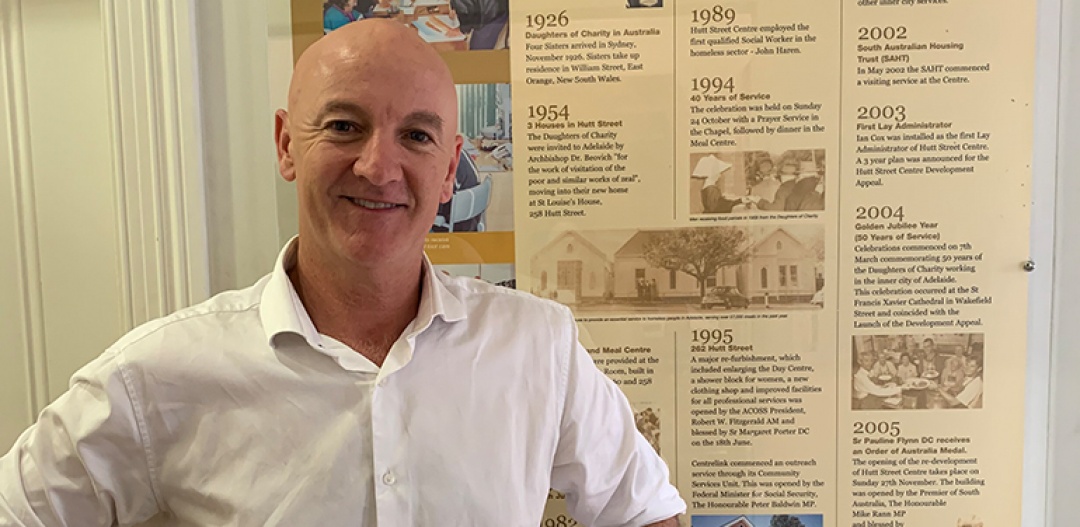 Ian Cox is the CEO of the Hutt St Centre, a frontline homelessness support service running some of the most cutting-edge programs to end homelessness in Australia. He's this week's Changemaker.
When Cox first walked into the Hutt St Centre 26 years ago he didn't think that one day he would be at the helm of the organisation.
But since taking on the role of CEO in 2003, he has overseen the delivery of groundbreaking programs which have transformed the lives of thousands of people experiencing homelessness in Adelaide, and just last year saw 153 people find secure employment.
The charity was also one of the first in the country to use impact investing to fund its outcomes-based Aspire program, shaking up the way the organisation raises revenue and setting an example for other charities all around the country.
Cox was named as one of Pro Bono Australia's 2018 Impact 25 Winners for his work in the homelessness sector.
In this week's Changemaker, Cox discusses why charities need to diversify their revenue, coming back to purpose, and why listening to the client's voice is so important.
Read the full Probono article here: https://probonoaustralia.com.au/news/2019/07/meet-the-man-tackling-homelessness-and-re-defining-how-charities-do-business/