Volunteers, making a world of difference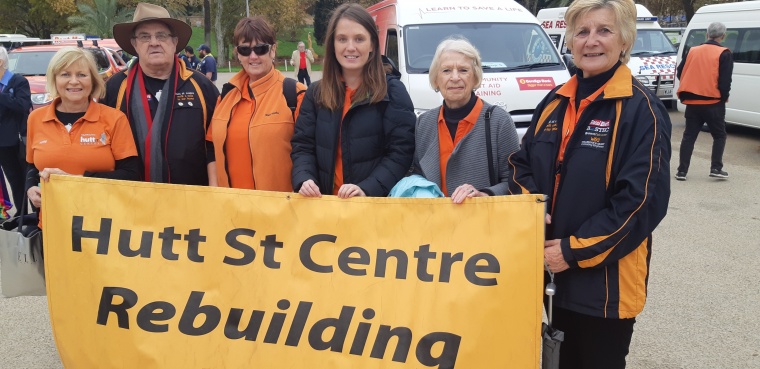 National Volunteer Week, 20-26 May 2019, is the annual celebration to acknowledge the generous contribution of our nation's volunteers.
This morning a group of volunteers participated in the Volunteer Parade representing Hutt St Centre.
We are incredibly grateful to our wonderful volunteers who certainly make a world of difference here at Hutt St Centre. We have 484 active volunteers with 230 volunteers rostered on each week working across our organisation - in the kitchen, reception and administration, fundraising, and supporting client activities and engagement. We simply could not do our work without them - their time, dedication, passion, care and expertise.
To all our volunteers - THANK YOU. #NVW2019.