Keeping cool during extreme heat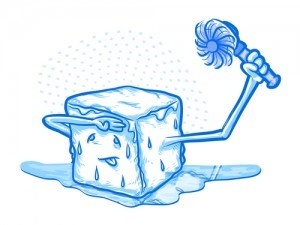 During the extreme heat this week, we are hosting activities that will help everyone stay cool in the weather. Tomorrow morning we are heading to the movies to see Bohemian Rhapsody, and in the afternoon we will be playing Avatar in our Day Centre, with plenty of cold water to keep everyone cool and hydrated. We have also arranged buses to assist in transporting people to Westcare – who are also providing extra assistance this week.

Hot weather can be exhausting, and dangerous for vulnerable people who are facing homelessness. In times of extreme heat, we go the extra mile to provide support to people who rely on our service.

Thank you to everyone who has helped us continue to provide essential support to people facing homelessness - our volunteers, donors, and the wider community.
Last week's Code Red activation we were able to provide support through our extended hours for 30 people on Monday, and 42 people on both Tuesday and Wednesday.
THANK YOU! And keep cool, everyone!