OPSM OneSight Clinic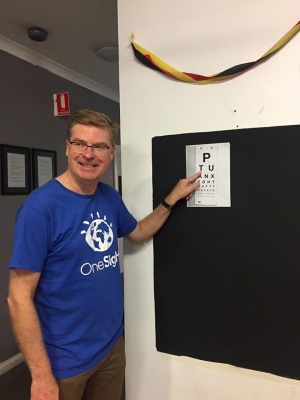 This month we had a visit from the OPSM OneSight pop up clinic, who completed free eye testing and prescription glasses to people who otherwise would not be able to afford or prioritise this simple luxury.
The clinic was a great success with a huge group of people receiving free treatment, who will soon receive their prescription glasses. The atmosphere in the Centre was full of excitement and gratitude as people took their turns to receive testing.
Thanks again to OPSM One Sight clinic for providing the right of vision to people who are doing it tough.