Walter the Volunteer Pup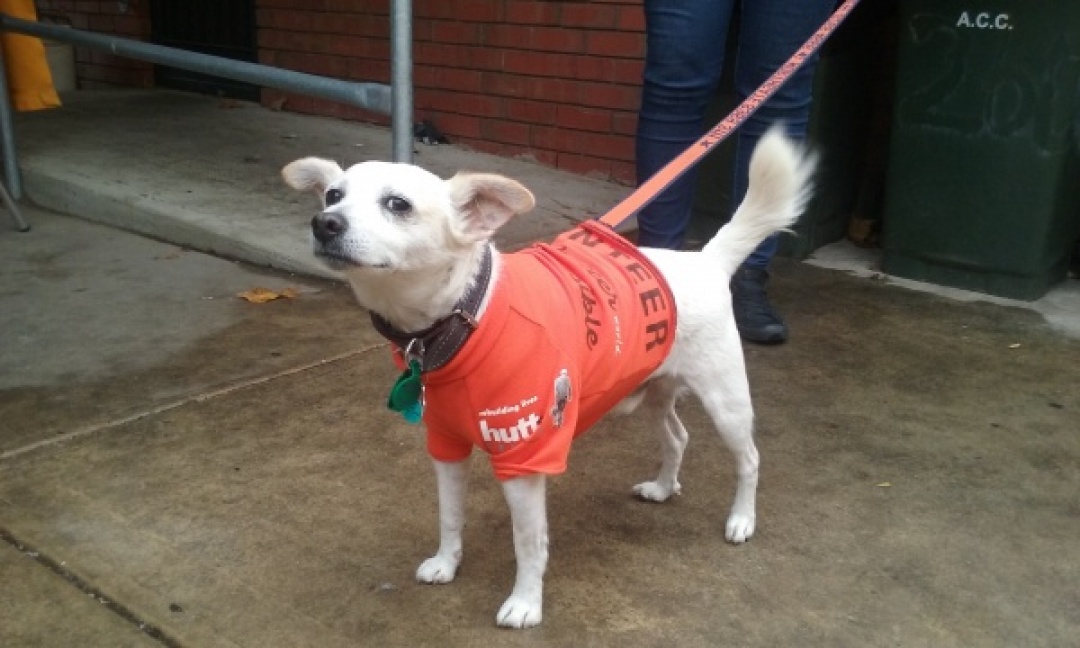 Meet Walter!
Walter is our very first Volunteer puppy. A rescue-pup from NSW, Walter has now proudly joined the Walking Wombats - the Aged City Living group that walks around Hutt Street each week to promote healthy hearts and healthy living.
We know that the benefits of animal interaction are numerous. A visit from a dog like Walter can lift the mood in an environment, provoke laughter and connection, provide motivation to walk, and stimulate the senses.
Walter is pretty chuffed knowing that he can give back so much to the community just by being friendly and going for a walk! Walter loves meeting new people, so don't be shy to say hello and give him a pat!