AWARDING AMAZING PEOPLE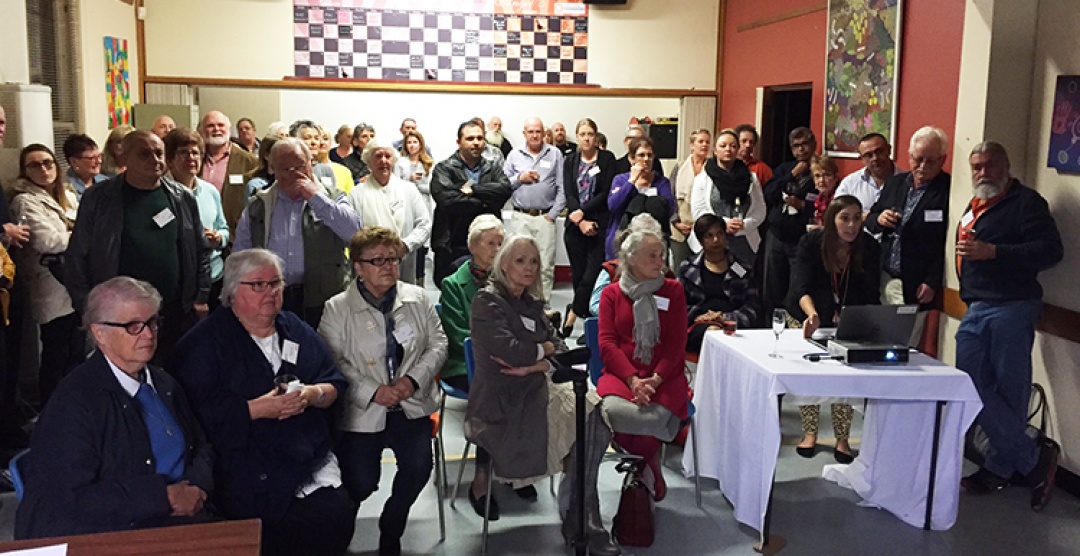 The value that our volunteers bring to Hutt St Centre is irreplaceable. We were glad to acknowledge the contribution they make at our annual 'Volunteer Recognition Night' last month. This event allows us to celebrate the generosity of all our wonderful volunteers, and recognise the work of outstanding individuals who have tirelessly dedicated their time and care to help the people who come here for support.
Our volunteers give us at least 495 hours of their time every week!
An award ceremony recognised those who had gone above and beyond to make a difference on the frontline, and provide community awareness around homelessness in South Australia and the work of Hutt St Centre. The Premier's Certificate for Outstanding Volunteer Service went to Pat O'Loughlin for her ongoing commitment to making a difference at Hutt St Centre.
Here are some words from our staff and clients to describe our volunteers:
"Our volunteers are the lifeblood of our organisation"
- Ian Cox, CEO.

"It just means the world to me"
- Craig, Client of Hutt St Centre about the education he received with volunteer support.

"They're all here for one purpose. To help people"
- Ted, Meal Centre staff.