TEEN AS A FOSSIL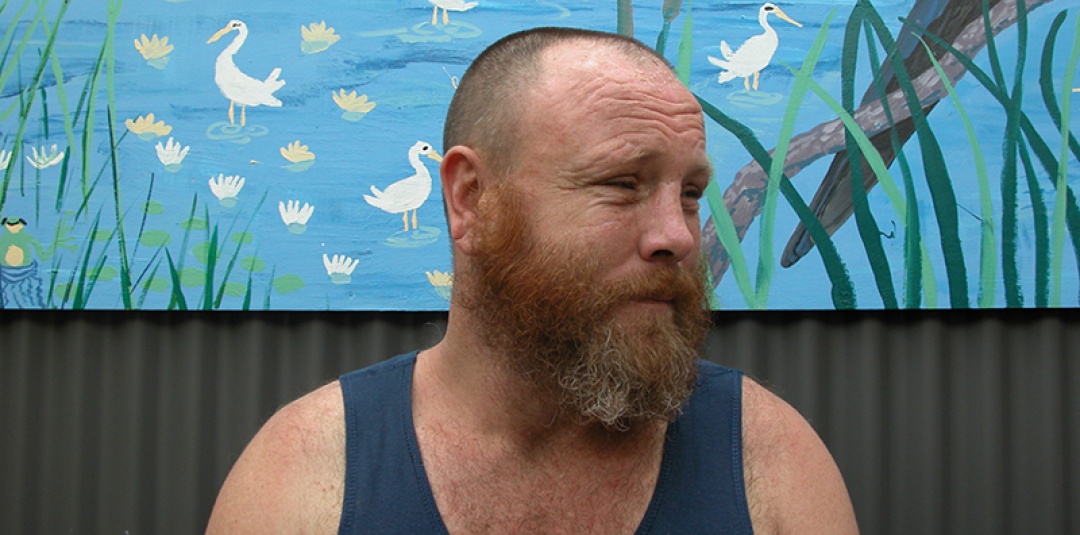 Brian, a friendly face we have been seeing for many years, was thrilled to move into his own place recently. Brian had a violent and abusive childhood, and continues to struggle with mental health and addiction, but is always polite and willing to help where he can.
Recently an unwanted 'guest' tried to force himself into Brian's place, and a fight ensued. The incident unfortunately lead to Brian's arrest and he was sent to prison for 9 weeks. Brian was devastated because he had been doing really well until this point. Brian has sent us this poem from prison and asked if it could go in the newsletter. He sent it to us because we are the only place where he feels safe, and free from judgement. We understand it can take more than one attempt to really change your life, which is why we won't give up on anyone.
When I was a teen, I robbed family, friends and exes.
I didn't know better, I didn't know the ways to survive
Surviving can be a thrill, like jumping off a cliff to water
Like crime, drugs, sex, rock and roll
Robbing is a fright, and a mistake.
Do wrong for no reason, why hide…it doesn't pay.
Others say work is the way.
To be ripped off I say, it's life.
Life the same given to be taken away.
It's like greed, so called family and friends take, argue, bash and kill if can be
I was a teen, now an adult, it wasn't the way to be
It should be like breaking a window, easy hey?
We should be free, instead of jailed for 9 weeks and more
I think, why don't I trust humans, they take down the weak, they starve, still bash and kill the ones down and out
I was a teen, now a fossil,
Don't live like me
I don't live, I'm preyed off, not free
Please be free for yourself.
(The poem is as written by Brian, with only spelling corrections for readability)