Your life-changing gift to Graham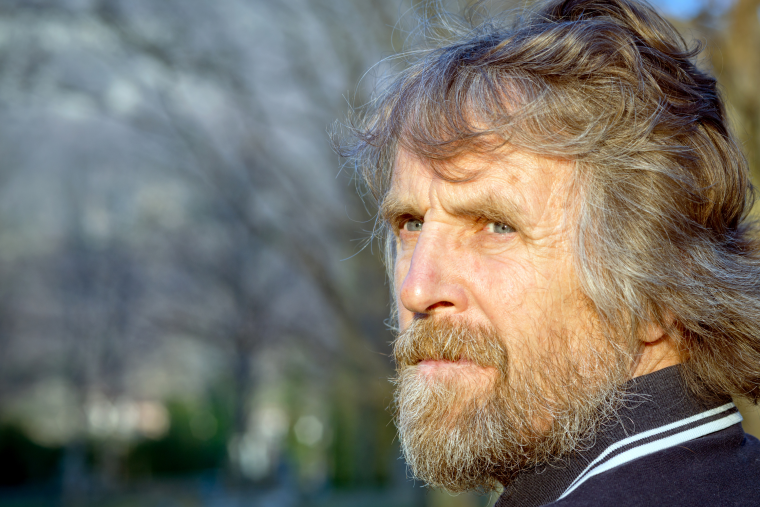 As a part of Hutt St Centre's community, we hope you know just how much your support means to people seeking to rebuild their lives. But for someone like Graham, who is nearing the end of his life, your kindness truly means everything.
When Graham came to Hutt St Centre, he was carrying so much grief. He had recently lost his adult daughter to cancer, and was struggling to cope with his own diagnosis of a terminal illness. He was living in a run-down boarding house and could barely make ends meet.
At 68 years old, Graham was on the verge of sleeping rough. Here's his story in his own words:
"I had no support and very few friends. My daughter looked after me but, when she died, I had nothing… I was days away from being on the streets."
"I'd heard about Hutt St Centre and thought maybe they could help. Everyone was so kind. I got a hot meal and talked about what I was going through. That's how I got connected with my case manager, Georgy, and things really started to change."
"She's been so supportive. She takes me to my health appointments. She got me the house of my dreams and everything I need to make it feel like home. Now I don't have to live a 'one day maybe' life."
"It feels like my daughter is with me sometimes. One of the people at Hutt St reminds me of her – it's like my daughter is still here helping me. It's surreal but I feel so blessed"
On behalf of Graham, thank you for giving him the opportunity to live out his days in comfort and safety. It's a right everyone deserves.
Thanks to you, we can be there for people like Graham as they rebuild their lives after losing a loved one.
*While some names and images have been changed for privacy, these stories are very real and reflect how important your generosity is for helping people make their steps out of homelessness.
Read More of The Word from the Street