A snapshot of your impact over winter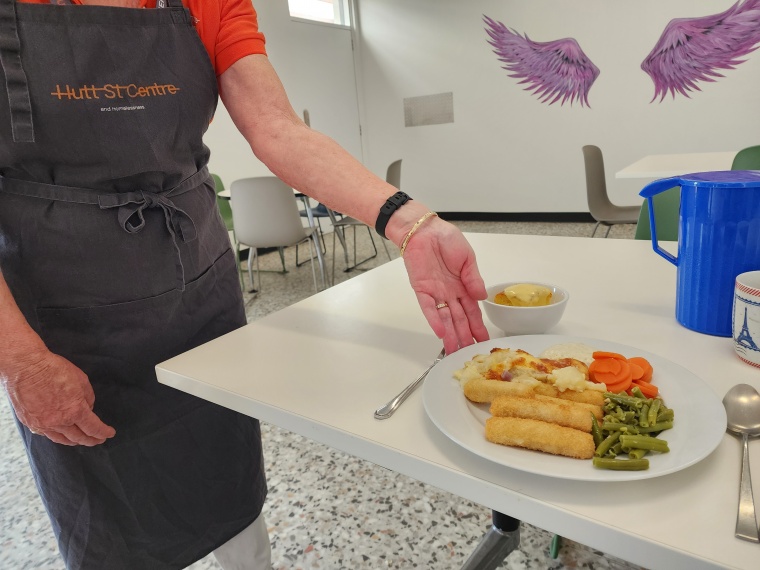 We have been overwhelmed by the community's generous response to our recent Winter Appeal. And it couldn't have come at a more urgent time. The cold winter months are especially dangerous for people experiencing homelessness.
When temperatures drop, the prospect of a warm welcome, a healthy meal and the chance for a fresh start is needed more than ever. Thankfully, compassionate friends like you ensure we are always here for people when they need us most.
Here are some messages of thanks from people who found their way in from the cold, thanks to you:
"Thank you for the underwear, toiletries, and good food. Most of all, thank you for helping me find a house and for never giving up on me." – Gloria
"When I was homeless, Hutt St was there for me in my greatest struggles." – Eddy
"It's always a pleasure to come here. We would be lost without you all." – Kendall
Messages like these are just a small snapshot of the positive impact you make on people's lives. Thank you for your generous support over winter and beyond.
Over the winter months...
You kept our doors open for 15,444 visits from people seeking support.
You warmed hearts and bodies with 16,607 freshly cooked hot meals.
You gave care and comfort with 6,219 everyday essentials.
You restored a sense of dignity with 4,941 hot showers.
You offered a fresh start with 1,311 loads of clean washing.
You renewed health and hope with 840 medical check-ups.
Thank you for helping provide immediate and long-term relief to people in need this winter.
*While some names and images have been changed for privacy, these stories are very real and reflect how important your generosity is for helping people make their steps out of homelessness.
Read More of The Word from the Street