Your Generosity Helps Families Like Walter's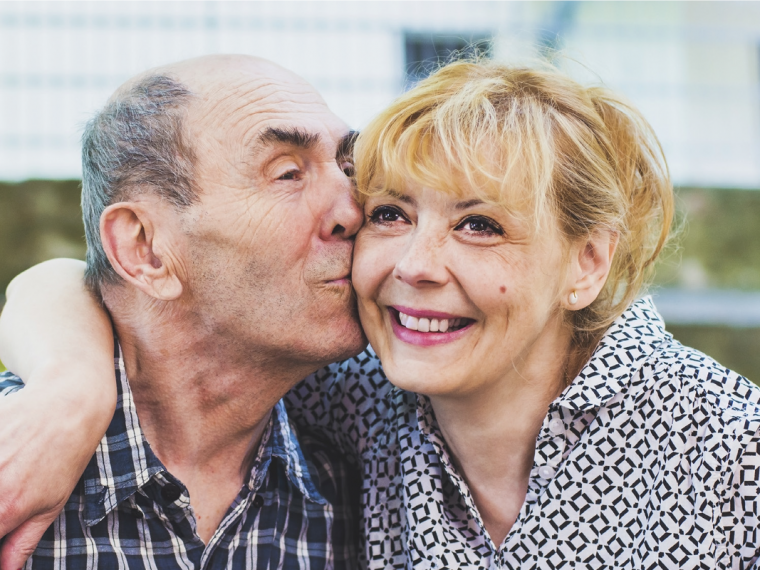 When Meg* lost her father, Walter*, at age 86, she wanted to honour his life by sharing the impact this community had on her dad over the years – and how your kindness enabled Walter's family to stay connected with him through the many challenges he faced. Meg says:
"Without Hutt St, I honestly don't know what would have become of my dad over the past twenty years. He started coming in for meals, but this place changed his life.
He made lifelong friends and finally found a place where he belonged. To know Dad was loved and surrounded by people who cared for him when we couldn't be there was such a relief.
I'd spent my whole life worrying about Dad, so knowing he was being looked after made life better for our whole family. That support made a difference to my life as well as his.
He had a loving and engaged family; it's just that he needed more than we could give him. I'm so grateful he found what he needed at Hutt St.
Dad was one of a kind. He was funny and affectionate. He cared so much for his friends and family, and managed as best he could with all the challenges life gave him. I want him to be remembered as someone who loved deeply and was deeply loved. Even in our time of grief, it brings me peace to know that's how the people at Hutt St will always think of my dad."
As a friend of Hutt St Centre, your support is vital for helping people rebuild their lives. But Walter and Meg's story shows that your kindness spreads far beyond the people who walk through our doors for help. Your love helps families like Meg's too.
Thank you for giving Walter and his loved ones the chance to stay connected and find comfort during tough times.
*While some names and images have been changed for privacy, these stories are very real and reflect how important your generosity is for helping people make their steps out of homelessness.
Read More of The Word from the Street