Your Faith In Jessie And Tanya Made Their Love Story Possible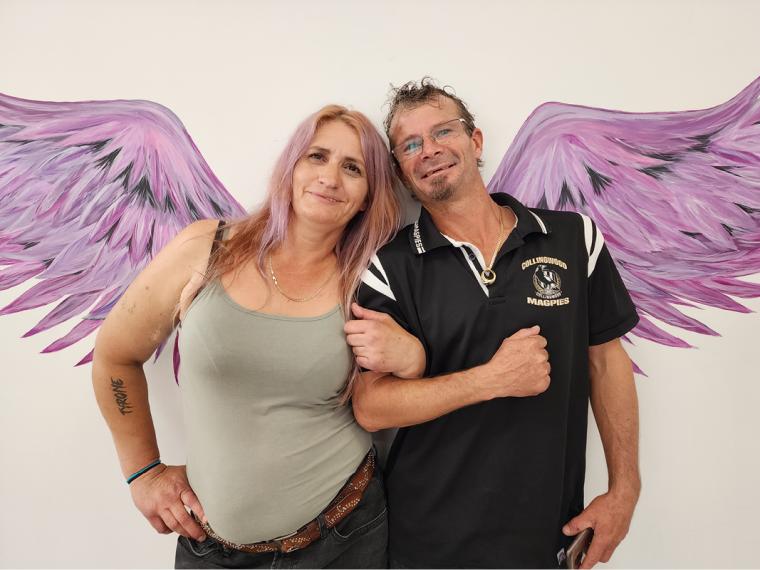 Jessie began his journey with Hutt St Centre in 2018. After years of sleeping rough, he'd hit rock bottom and, with nowhere else to turn, he walked through our doors in search of support.
He was hoping for a healthy meal, a hot shower, and some much-needed medical care. But what he found was so much more.
Your kindness connected Jessie with professional support to explore housing, apply for work, and begin the journey to reclaim his sense of identity and belonging. And on this path – right here at Hutt St Centre – Jessie met the love of his life: Tanya.
Together, Jessie and Tanya have navigated the past five years of life after homelessness and all the complex challenges this entails. Jessie says:
"Life isn't always easy – there are still tough times. But I'm happier now than I've ever been and it all started with the people who give to Hutt St. That support was the best thing that ever happened to me because it led me to Tanya… She's the love of my life and the future of my dreams."
Hear Jessie and Tanya's remarkable story in their own words.
Trigger warning: This video contains content about suicide
Your support is life-changing for people like Jessie and Tanya. Thank you.
Read More of The Word from the Street