Nina Shares the Difference You've Made in Her Life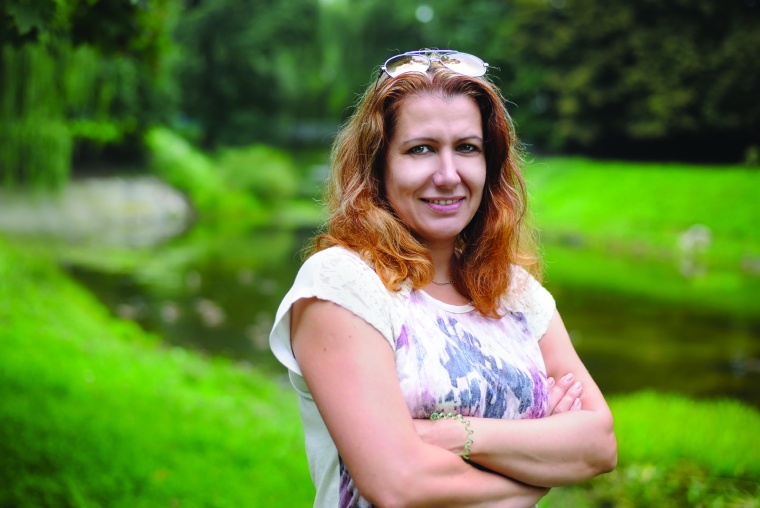 Every person who walks through our doors has their own unique story. But it's rare we hear a first-hand experience as powerful as this one.
Nina* recently reached out to us to share the difference your kind support of Hutt St Centre has made in her life. She says:
"I was living in the country, using ice and in a domestic violence relationship. I had no communication with anyone, and he followed me everywhere I went so I couldn't get away.
During a trip to the city I managed to escape, but I had no phone, no identification, and no money. I went to apply for housing but was told I needed ID. Someone said Hutt St could help me. I have chronic anxiety but gathered up my courage.
At Hutt St, I met a worker called Barbara. I told her about what had happened to me, and she listened and was sincere and genuine. She helped me get my birth certificate, then encouraged me to stay for lunch, and afterwards come along to the new book club group.
I stayed and, despite my anxiety, I got through it. I realised I had finally found a safe space where I didn't have to worry about being violated.
I was soon able to get photo ID. Then I sorted out all my court fines, engaged in drug and alcohol counselling, got my learner's permit, and now I've even enrolled in a Diploma of Alcohol and Other Drugs.
It might not seem like much, but everything Hutt St did for me that day was so significant. I walked in as a broken person and walked out with the feeling that people cared... I felt like someone had breathed life into my world.
On that day my life changed. I saw that I had value because people at Hutt St treated me with kindness, dignity and respect.
I've now been drug-free for 15 months and, without the support I had in taking that first step, I wouldn't be on the journey I am now on… It's hard to believe these kinds of miraculous changes can happen, but with the right support and services – they truly are able to.
I wanted to share my story to thank all of you. I hope you know how much of an impact you have had on my life. Because of that, I can finally say I'm doing well. Thank you."
Nina's story is proof that an end to homelessness is possible, with the right support. Thank you for giving her the chance to rebuild her life.
*While some names and images have been changed for privacy, these stories are very real and reflect how important your generosity is for helping people make their steps out of homelessness.
Read More of The Word from the Street