Thank You For Believing No Human is Beyond Hope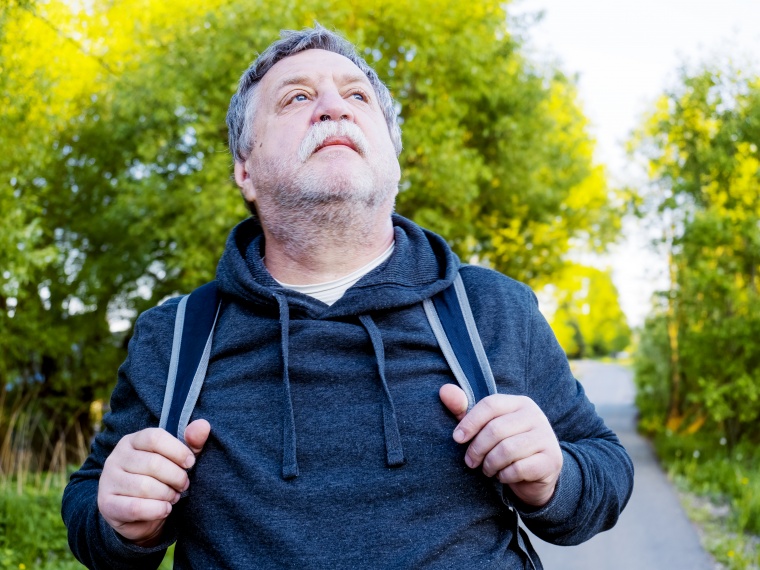 The journey to homefulness is often long and complex – but thankfully you're there for people like Max* when they need you most.
Max grew up in rural NSW, and had an incredibly traumatic upbringing, which left him struggling with complex mental health challenges.
After suffering alone for decades, Max made his way to Adelaide to try and escape his past life. Still searching for his place in the world, Max trusted people who didn't have his best interests at heart.
With no money and no connections, he was soon facing the dangerous streets alone.
"Every night, I didn't know where I'd be sleeping. I'd just try to find a secluded spot – that was the best I could hope for… One time when I was sleeping in a park, I was robbed. I wound up with a cracked rib and everything I owned was stolen."
Now aged in his 60s, Max wondered how long he could last – until he found Hutt St Centre.
"When I was on the streets, I started going to Hutt St for meals and showers… Sometimes I slept in the Park Lands nearby so I'd be close by for breakfast and a hot shower in the morning."
And though the meals, showers, and medical care meant a lot, it was the warm welcome that made all the difference.
"I always knew I was welcome at Hutt St, they never judged me. They'd ask me how I was doing and what I needed. That meant a lot."
With the support of his case manager, Max found a safe and permanent home. He says the best thing about his new place is having choice and control over his surroundings.
Without knowing his story, few people would have given Max a chance – but you did. Max is so grateful for the belief that you and others invested in him.
"Thank you for everything you and Hutt St have done for me… I came to Adelaide because I wanted a fresh start and I've finally found that here."
Even with a positive outcome, stories like Max's aren't easy to hear. But they are proof that no human is beyond hope and your generosity truly changes lives.
* While some names and images have been changed for privacy, these stories are very real and reflect how important your generosity is for helping people make their steps out of homelessness.
Read More of The Word from the Street