You Make This Fresh Start Possible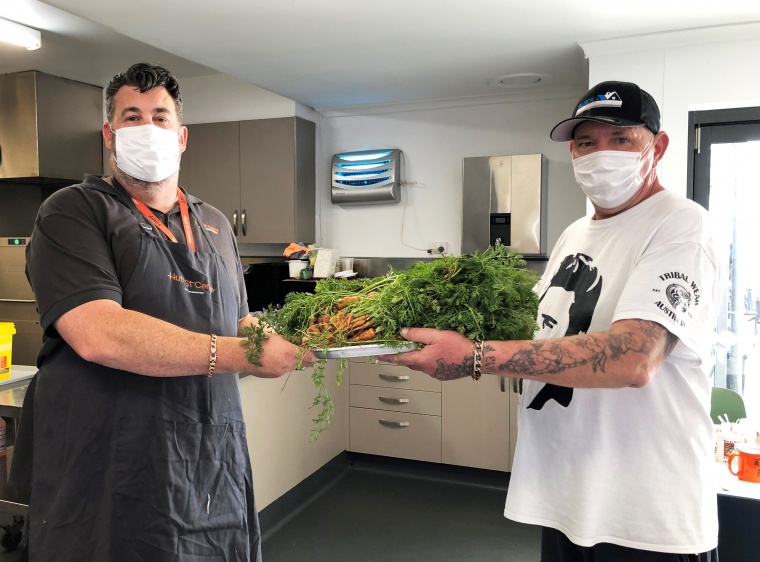 With up to 40,000 meals served in our dining room every year, the ongoing shortage of fresh produce across Australia poses a serious challenge when it comes to planning healthy meals.
Thankfully, your kindness has helped us find a creative solution – right in our own backyard.
Since earlier this year, our Pathways Gardening Group have been regularly harvesting fresh herbs and vegetables from Hutt St Centre's very own garden.
Mitch*, who takes part each week, shared:

"I'm always happy when I'm in the garden. I like thinking about what the plants need, and how you can see the seasons changing by what we plant and harvest."
The group has harvested several kilos of fresh carrots, lettuce, spinach and lemons which have been supplied to Hutt St Centre's kitchen for our meal service.
We are so grateful for your continued support, which provides innovative opportunities like this for people to rebuild their confidence, skills and community connections.
Thank you giving people like Mitch the chance to find purpose and connection on their journey out of homelessness.
*While some names and images have been changed for privacy, these stories are very real and reflect how important your generosity is for helping people make their steps out of homelessness.
Read More of The Word from the Street