A Vision for the Future, Thanks to You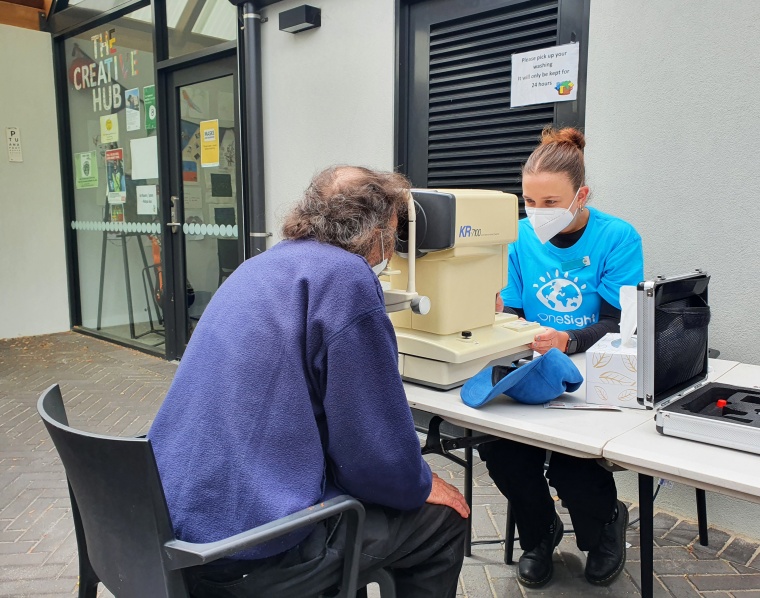 At Hutt St Centre, we host more than 20 visiting services all under one roof. It's all thanks to friends like you who help ensure our doors remain open to people when they need us most.
Each year, we welcome the team from OneSight for a specialist vision testing clinic.
Qualified optometrists provide free vision assessments to people in need. Many people seeking our support rely on clinics like this because they lack the funds, resources or confidence to seek independent healthcare.
Kylie* came into the Centre especially to access the clinic. She told us:
"I'm on concession and can't afford glasses, but I know I need them because I can barely see."
Thankfully, Kylie along with more than 30 other people received customised prescription glasses at no cost.
Restoring someone's vision is a life-changing gift.
Thank you for ensuring people doing it tough can continue to access vital services like this in a safe and welcoming environment.
Your generous support ensures our doors remain open to more than 850 people every month, just like Kylie.
*While some names and images have been changed for privacy, these stories are very real and reflect how important your generosity is for helping people make their steps out of homelessness.
Read More of The Word from the Street