You're Giving Peter Light in the Darkness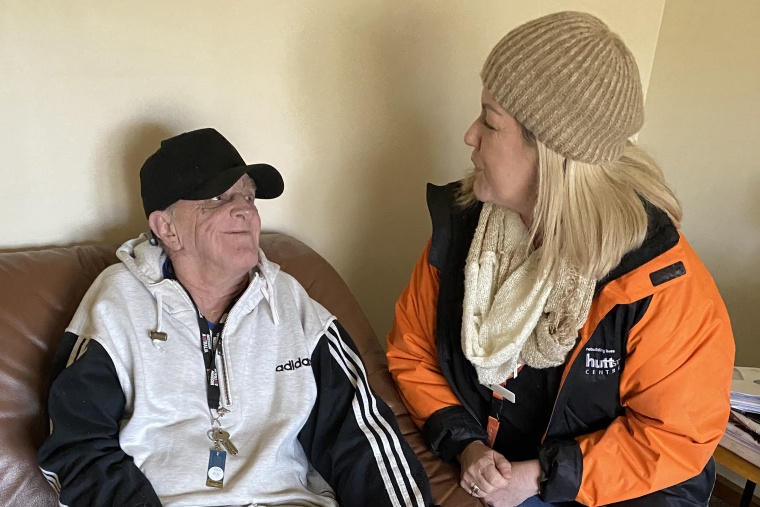 Peter* had a long and successful career that took him all over Australia. Retirement should have been a time for comfort and stability but suddenly, he found himself alone, aged in his sixties and living on the streets.
It was a situation made even more dangerous due to his hearing impairment, caused by a chronic and painful ear infection.
It is heartbreaking to report to you that around 20% of people Hutt St Centre connects with are older people experiencing homelessness, just like Peter. For older people, exposure to the elements and a lack of medical care are all serious risk factors for chronic illness or injury.
After spending more than eight months sleeping outdoors on a soccer pitch, Peter made his way to Hutt St Centre for help. Now, thanks to your support, he finally has hope.
Peter came to Hutt St Centre seeking a shower and a hot meal, but your kindness gave him so much more. He was connected with case manager, Ellen*, who helped Peter access the specialist care needed to treat his health problems and regain his hearing.
With Ellen's support, he was also able to secure emergency accommodation and begin exploring housing options so he would no longer have to sleep rough. Peter felt incredible relief when he was offered a unit all of his own.
"I'd been camping out for about eight months before I moved in. I'm getting too old for that now. I'm so happy to have a home," he said.
Thanks to the generous support of people like you, Peter has been given the chance he needed to rebuild his life.
"If Hutt St Centre didn't get me this place, I'd still be living on the streets – no doubt," said Peter.
"Things would be very different for me now."
Peter's future is looking much brighter thanks to your kindness.

Your support ensures older people like Peter can have a warm meal and a place to feel safe at Hutt St Centre, where they can access critical support towards finding permanent accommodation and escape from the dark.

Thank you.
Click here to keep reading this edition of The Word from the Street
*Names have been changed to protect the identity of people who have kindly allowed us to share their experience of homelessness