Your Kindness Offers Hope to Women Like Pam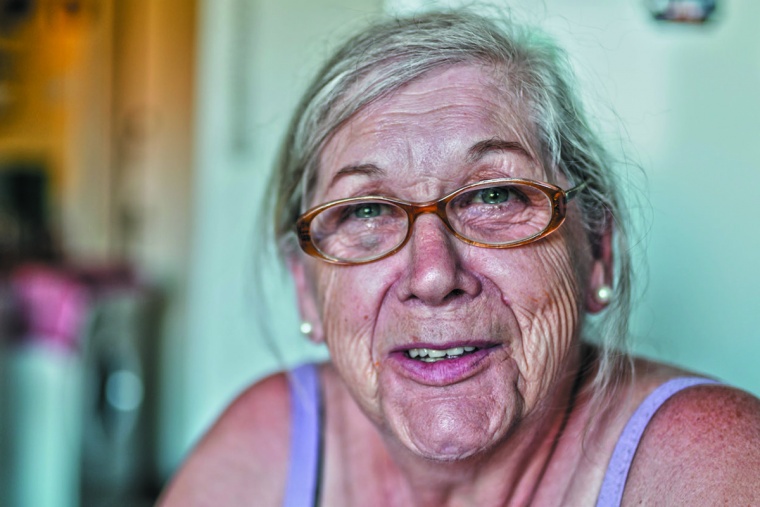 You may remember before Christmas that we introduced you to Pam* who, at age 61, never expected to find herself sleeping on the streets.
But following a series of heartbreaking losses and a horrific assault at work, Pam was left traumatised. She was unable to continue working and soon lost her home.
After months of sleeping rough, Pam walked into Hutt St Centre, where your kindness ensured she received the warm welcome and urgent care she needed.
After connecting with a case manager to explore housing, Pam began to see the possibility of a new beginning.
"When I first arrived at Hutt St Centre, I was homeless, hungry and had no hope," says Pam.
"Now I'm facing the future with confidence. I'm even volunteering my time to care for other women like me who need to know they are valued."
At Christmas, we asked for your help for people in crisis like Pam. Your generosity is already making a vital difference; ensuring people like Pam can access the case management support and essential health and wellbeing services they need.
Your kind messages of hope and comfort also helped to brighten our Centre and lift spirits at a time of year that can be lonely and isolating for people at risk of or experiencing homelessness.
Stories like Pam's are at the heart of Hutt St Centre, but they're only possible because of you.

Your compassion is giving Pam and other people in crisis the chance to rebuild their lives.

Thank you.
Click here to keep reading this edition of The Word from the Street
*Names & images have been changed to protect the identity of people who have kindly allowed us to share their experience of homelessness