A Sense of Belonging, Because of You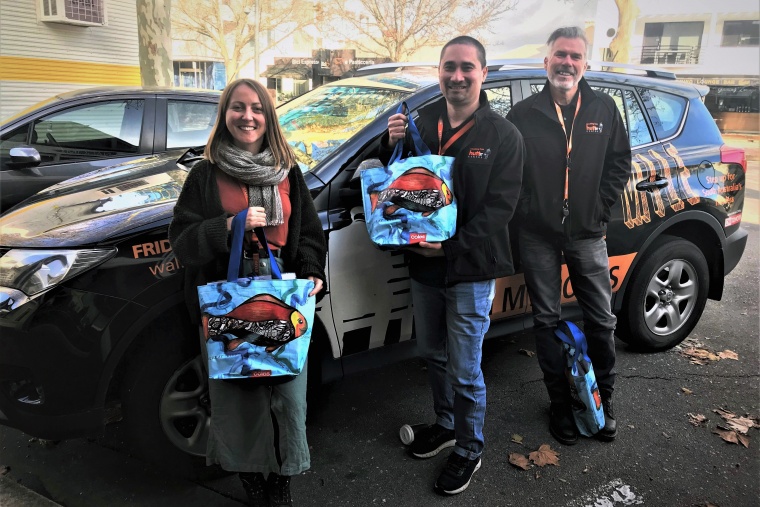 When the COVID-19 pandemic struck our community, people sleeping rough instantly faced an even greater challenge than getting through everyday life on the streets.
With nowhere to safely self-isolate and increased reports of discrimination, it was a frightening and uncertain time for people experiencing homelessness.
As a dedicated supporter of Hutt St Centre, you know our services are a critical part of people's lives. When people are in crisis, your kindness enables us to jump into action and this pandemic was no exception.
We're grateful beyond words that, thanks to generous people like you, our team could rapidly adapt the way our vital wellbeing and case management services were delivered so people at risk of or experiencing homelessness would not miss out on urgent support, right when they needed it most. We are extremely proud that throughout the COVID-19 pandemic we have not missed a meal.
Sustained by an outpouring of kindness, the focus quickly shifted to providing takeaway meals, food and care packages, as well as calling our clients regularly to ensure they knew they were not alone.
As case manager Jenna* said, "In these times of physical distancing, the social connections we have with the people we support have never been more important. Everyone we have contacted has appreciated our call, and the opportunity to talk to someone."
In response to the increased risk our clients faced, the South Australian Government soon implemented the COVID-19 Emergency Accommodation for Rough Sleepers (CEARS) program. At the height of the pandemic, this initiative saw more than 300 rough sleepers safely housed in emergency hotel accommodation.
For people like Sam*, this was the first time in many months – or even years – they had a safe and comfortable place to sleep and, if only briefly, call home.
"I thank you, along with any and everyone else who has been involved in organising me swiftly into accommodation and now safely off the streets.
"The instant feeling of relief walking into my room, knowing I temporarily have somewhere to call home, is a little overwhelming emotionally but full of positivity on my mental health."
Another client, Alex*, shared with us what it meant to finally feel safe and valued again:
"While temporary, to have a sense of 'home' and safety again is incredible. It extends beyond having a bed to sleep in. Knowing I can remain reasonably distanced from this virus for my own wellbeing and others is a great relief.
"While being homeless can be an isolating experience itself, the coming weeks can at least be now in safety and comfort."
It takes strength to stay kind in uncertain times and these stories of resilience are possible thanks to your generosity.

We are proud of the way our community comes together in a crisis.

Thank you for the compassion you demonstrate every day but especially when you are needed most.
Click here to keep reading this edition of The Word from the Street
*Names & images have been changed to protect the identity of people who have kindly allowed us to share their experience of homelessness