Your support gave James and his son safety and happiness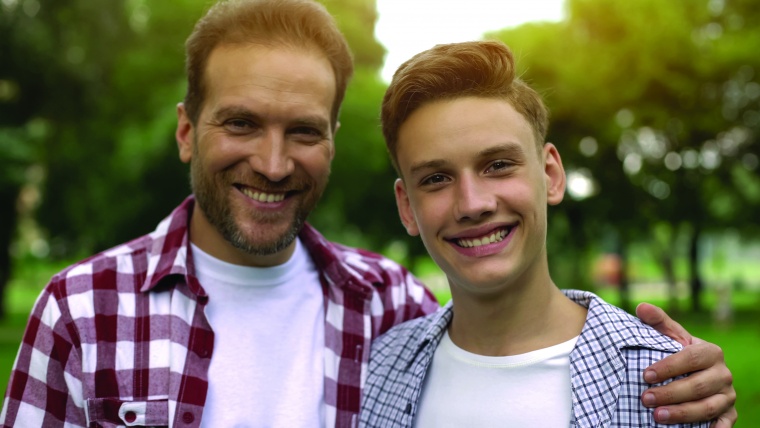 Self-employed construction worker, James* adores his 17-year-old son, Steven*, who has special needs. But affording the help Steven needed was difficult. Due to a downturn in the industry, James missed his rent payments and suddenly he and Steven had nowhere to live.
Steven had to move into a share house with his mother. It broke James' heart they had to be separated. James started staying with friends, but didn't want to be a burden. His only choice was to sleep in his car.
After four months, James was in total despair, highly anxious about Steven and the COVID-19 crisis. He searched 'homelessness services' on his phone and found Hutt St Centre.
Thanks to your support, the Hutt St Centre team were able to turn James' life around. His case worker, Lily* connected him to emergency hotel accommodation and delivered food supplies and meals.
Then, the news that James had been anxiously awaiting came. Lily found him a two-bedroom private rental unit and provided him a Home Starter Pack of essentials. After months apart, James and Steven had an emotional reunion and finally a place to call home, together.
"Sleeping in the car was tough, but not as tough as being away from Steven. Now I'm working, we have a home and we're so happy. We're going to build a kitchen table for our new home together!" James exclaimed.
James has now started some night classes in construction and working with a financial counsellor to keep track of his finances.
It was your kindness and generous support that made this special reunion possible. Thank you.
With you by our side, I look forward to working together to advocate with and empower people at risk of, or experiencing homelessness, to rebuild their lives on their pathway to a suitable home.

Your kind donation will make sure a person, like James, coming out of homelessness has the basic essentials to provide comfort, and turn a house into a home.
Click here to keep reading this edition of The Word from the Street
*Names & images have been changed to protect the identity of people who have kindly allowed us to share their experience of homelessness