Your kindness helped Paul during isolation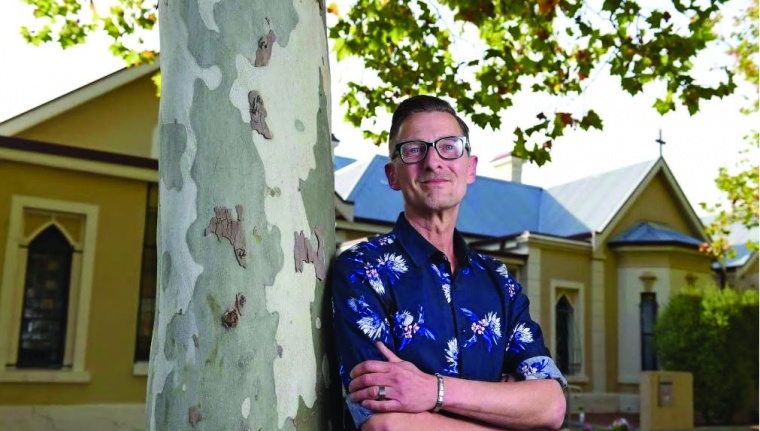 The need to isolate during COVID-19 was challenging, but it was devastating for people with nowhere to call home.
Well-educated, having worked in Sydney and Prague, Paul, for reasons beyond his control, found himself without a home during the global pandemic. It's a reminder that homelessness can happen to anyone, and why we are so grateful to have dedicated support like yours.
"I was on the street for a month before I went to Hutt St Centre. Even in my worst nightmares I never imagined myself homeless. I was literally terrified to go to sleep at night. A home is more than a comfortable bed and four walls around you; it's shelter and safety."
"I have felt embarrassment, self-pity, regret, despair and more. But I have also been supported and allowed myself to self-reflect. The amazing staff and volunteers at Hutt St Centre kept me sane, fed, safe and laughing. Now they are helping me find employment and a home. With more than 20 years' professional experience, I hope for a new opportunity soon," says Paul.
"While temporary, to have a sense of 'home' and safety again is incredible. It extends beyond having a bed to sleep in. Knowing I can remain reasonably distanced from this virus for my own wellbeing and others is a great relief. While being homeless can be an isolating experience itself, the coming weeks can at least be now in safety and comfort."
Your generosity meant Hutt St Centre, alongside other not-for-profit organisations and government agencies, could quickly arrange temporary, emergency hotel accommodation for over 300 rough sleepers and people without secure housing, people like Paul.
Your compassion during this difficult time speaks volumes of your kindness. Thanks to your support, our case workers were able to quickly adapt and provide critical support services to people in emergency accommodation. Thank you.
With you by our side, I look forward to working together to advocate with and empower people at risk of, or experiencing homelessness, to rebuild their lives on their pathway to a suitable home.

Your kind donation will make sure a person, like Paul, coming out of homelessness has the basic essentials to provide comfort, and turn a house into a home.
Click here to keep reading this edition of The Word from the Street
Photo of Paul courtesy of The Advertiser and Naomi Jellicoe