Phil has a fresh start and new hope, thanks to you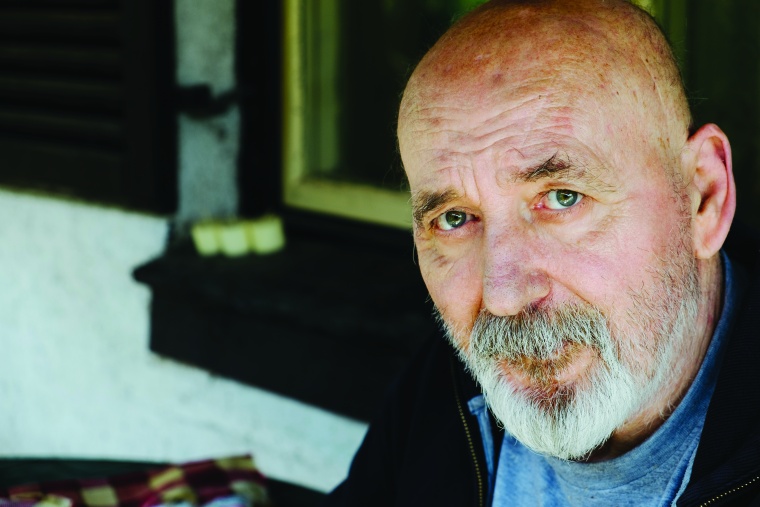 We shared the story of Phil* in our recent Emergency Winter Appeal. You'll be relieved to hear that, thanks to your commitment and generosity, Phil is hopeful, happy and forging a fresh new start.
Phil became homeless after his marriage broke down. A victim of childhood trauma, Phil says he knows this has had a lasting impact on his life.
"Deep personal traumas such as this, or other forms of abuse, make it difficult for victims like me to develop trusting relationships," said Phil.
His marriage breakup was very traumatic, but what's worse, he was devastated that he was at risk of losing the three relationships that were most precious to him in life – his children.
Phil said leaving them was the hardest thing he had ever done. "I was forced, through circumstance, to give up the house for the sake of the children. I would never have willingly abandoned them; I thought I was acting in their best interests to leave," he said.
Phil was sleeping rough when he reached out to Hutt St Centre so the first thing his case worker did was get him a place at a men's shelter so he could be safe and comfortable for the first time in many months. Next, his case worker found Phil a small unit of his own – a place to call home.
"I'm now working for Forage Supply Co. I share their company ethos – making the smallest impact on the environment and the greatest impact on the community – it's something I really believe in," said Phil.
Best of all, Phil has managed to maintain his relationship with his children, keeping in touch with them even during his darkest periods. With work he loves, three wonderful children and a home of his own, Phil is excited about this next phase of life – only possible thanks to your kindness.
Phil says: "I'm so incredibly grateful to everyone who supports Hutt St Centre. There is no way I'd be heading in such a positive direction without that support – thank you"
With you by our side, I look forward to working together to advocate with and empower people at risk of, or experiencing homelessness, to rebuild their lives on their pathway to a suitable home.

Your kind donation will make sure a person coming out of homelessness has the basic essentials to provide comfort, and turn a house into a home.
Click here to continue reading this edition of The Word from the Street
*Names & images have been changed to protect the identity of people who have kindly allowed us to share their experiences of homelessness