You have given Beverly JOY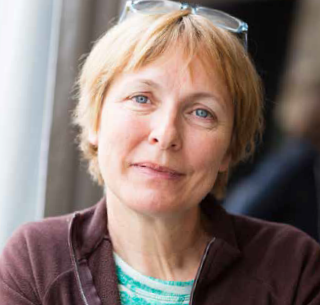 Beverly* was homeless for seven years after leaving a violent partner.
Living on the streets, coping day to day while working irregular shifts wherever she could, she heard about Hutt St Centre. Each morning from then on, Beverly would come in to the Centre to prepare for her work day, grateful for a hot shower, a good healthy breakfast and support from Hutt St staff. It made a world of difference for Beverly to feel ready to work.
Gradually though, the shifts came less often, and Beverly worried about her future. She spoke to case workers and was offered training to be 'job ready' – individually tailored help, only available thanks to supporters like you.
With help from her case workers, Beverly completed certificates in both hospitality and first aid training – and obtained an interview for a role as an assistant caterer with a residential aged care facility for veterans of war.
On the morning of the interview a nervous Beverly was ready to go, smartly dressed in clothes that had been donated to Hutt St Centre. Her case worker also drove Beverly to the interview, which boosted her self-confidence and kept anxiety at bay.
Beverly was proud of herself after the interview – and her pride overflowed when, three days later, she was offered a permanent role as assistant cook.
"I'm officially off Centrelink!" were Beverly's joyful words to every staff member and volunteer she saw at Hutt St when she shared the good news.
"Five days a week, 3:30-8:30pm, I know exactly where I'll be," said Beverly – and as every male in her family has served in Australia's military history, she loves serving those who have served us.
It's now a few months since Beverly got the role. She's really enjoying it and now has a home of her own too.
"Staff at Hutt St Centre say they're proud of me for getting employment, a home and getting off Centrelink. They have shown me that even though I've had help, these have also been my achievements. Their support means so much.
Every single word there is in the dictionary under 'gratitude' and 'appreciation' I would like to say to the Hutt St Centre supporters who make donations to help people like me.

To anyone who's ever given a dollar or donated a piece of clothing to Hutt St, please know, everything you give can turn someone's day around and even change their life completely, like it did for me."
Back to The Word from the Street, Spring 2019
*To protect her identity, the name of our client has been changed - all other details about her life and story are true.