Gavin gains a new start, thanks to your support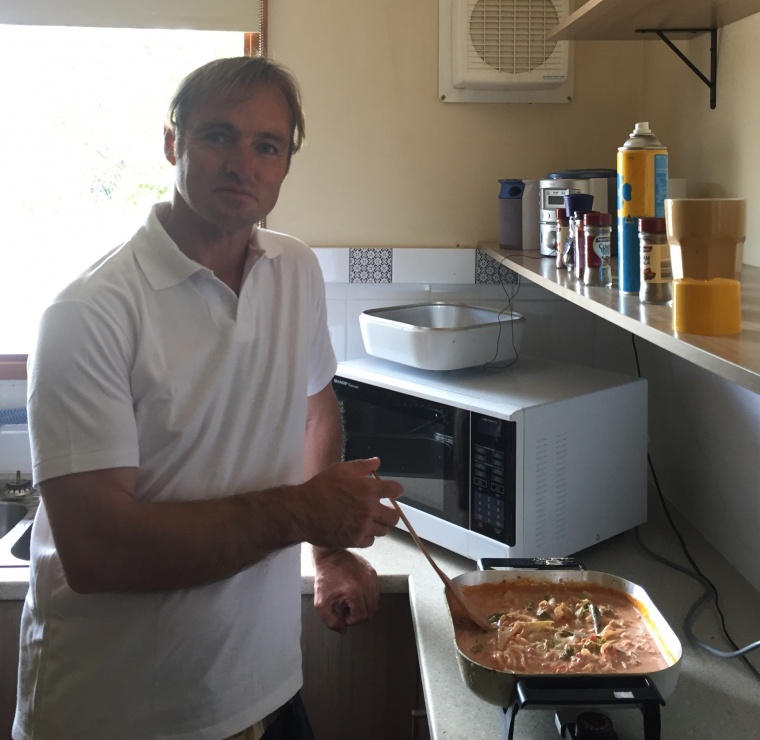 Gavin* experienced homelessness and was rough sleeping for over a decade, before he engaged with Hutt St Centre's Street Crew program in 2017. Gavin was referred to the Aspire Program and is now receiving one-on-one support from a Case Manager, which has changed his life.
Gavin was supported into his own private rental accommodation. Having been a long-term rough sleeper, it took a while for him to readjust to his new life, and he needed to practice basic skills such as cooking for himself, in order to maintain his independence.
The Aspire Program is unique as it is based on the housing first model and designed to focus on strengthening community engagement and employment participation. Program participants are provided with stable accommodation, job readiness training, pathways to employment, and life skills development.
Importantly, program participants like Gavin will also have the long term support of a dedicated Case Manager who will help them connect with wider support services to identify and achieve his life goals and minimising the risk of him returning to homelessness.
Last month, Gavin's Case Manager paid a visit to his new place to see how he was settling in. They cooked a meal together, which Gavin loved.
Gavin was also excited to hear that Hutt St Centre will be hosting a cooking course this year. The classes will educate participants on how to cook tasty, nutritional meals on a budget. Gavin can't wait to start the classes to develop his cooking, and expand his repertoire!
Thanks to your ongoing generosity we can support people like Gavin, helping him to turn his life around.
Back to News from The Street, Autumn 2018
*Names have been changed to protect the identity of people who have kindly allowed us to share their story.