Celebrating the FIVEaa Undie Drive for 2022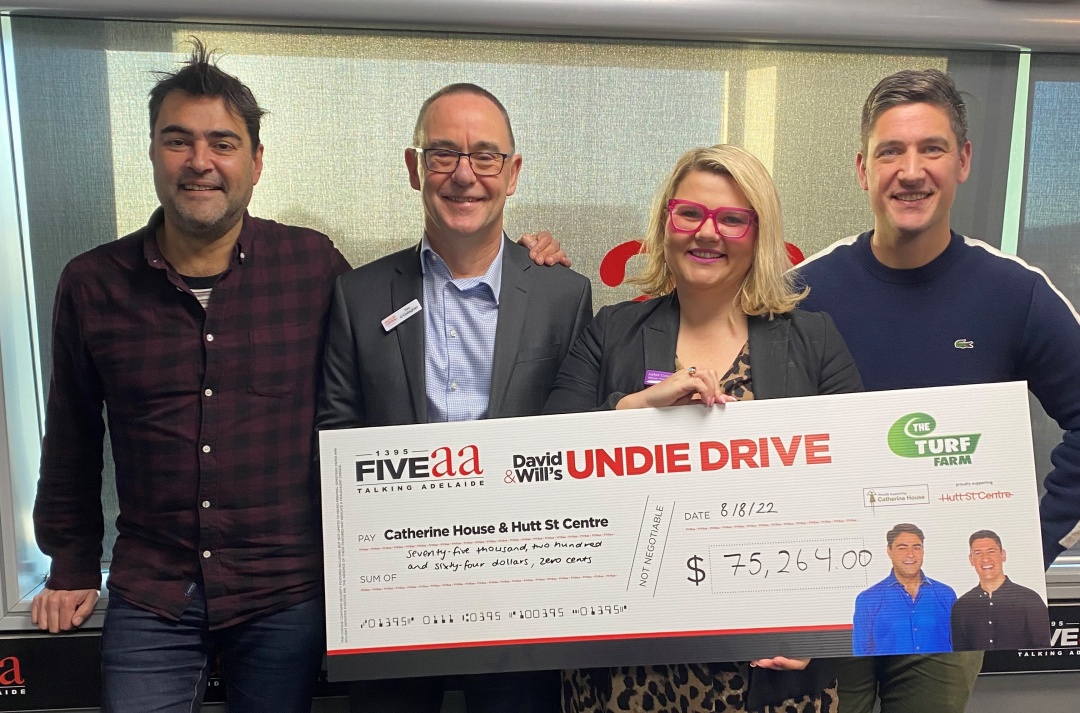 Most of us go to our drawers and pull out a fresh pair of 'smalls' without much thought – and we've generally got a few pairs to get us through until washing day!
But people sleeping rough don't have that luxury.
That's why we are so incredibly grateful to David & Will and our friends at FIVEaa for hosting their Undie Drive once again!
During Homelessness Week, FIVEaa listeners generously donated $75,264 to buy essentials for people seeking support at Hutt St Centre and Catherine House.
These funds help purchase new items like undies, bras and socks to provide people doing it tough with the sense of dignity and comfort we all deserve.
A few special THANK YOUs go to:
David & Will and the whole FIVEaa team for driving this initiative since 2017.
The Turf Farm for getting behind Undie Drive 2022.
The many businesses that donated and provided auction items.
And of course, FIVEaa listeners for their generous support!
For a hilarious peek at how the crew raised these funds, check out this video of the highlights.