How does it feel to sleep rough in winter?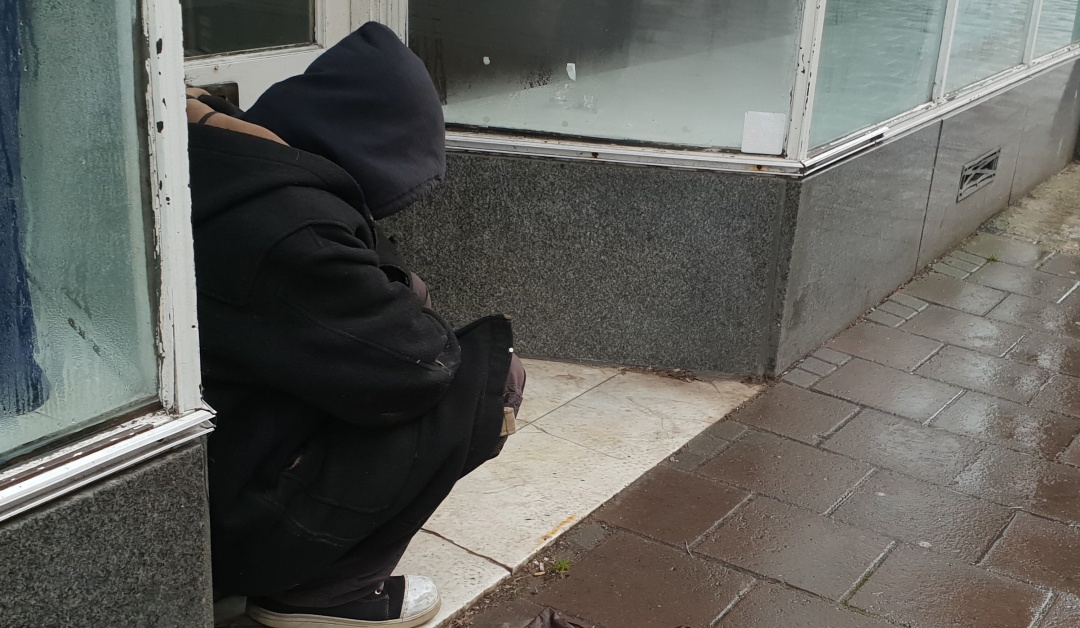 It's been a brutally cold start to winter. For people sleeping rough, there's no more terrifying time of year.
Toby*, who bravely shared his story in our Winter Appeal, says:
"Being homeless in winter is the worst. You can't sleep in freezing conditions – it's just impossible.

I remember wandering around in the middle of winter, trying to find somewhere out of the rain and wind.

It was so cold and I just needed a place to get warm. That was one of my lowest points."
Thanks to the generous support of people like you, Toby found Hutt St Centre and made the life-changing decision to ask for help.
But many more people have fallen on hard times since then. And the demand for our services shows no sign of slowing down.
On Monday 6 June, we had our busiest day in five years. It was a blisteringly cold day in Adelaide – just 10.5° with heavy rain and wild wind.
161 people experiencing homelessness walked through our doors for support that day. Hutt St Centre extended our operating hours to ensure rough sleepers continued to have a safe place to take shelter from the cold.
Because of supporters like you, we were able to provide people with:
151 nutritious meals
62 hot showers
61 essential items like toiletries and fresh socks
8 medical check-ups
Referrals and other supports for a path out of homelessness
How can we possibly thank you enough for making this vital support possible?
In particular, if you're one of the generous people who has supported our Winter Appeal – please know this:
Your gift is priceless. Because of you, people facing homelessness will continue to find a warm welcome and the help they need to rebuild their lives.
HELP PEOPLE SLEEPING ROUGH THIS WINTER
*While names and images have been changed for privacy, this story is very real and reflects how important your generosity is for helping people make their steps out of homelessness.