A safe and welcoming place for women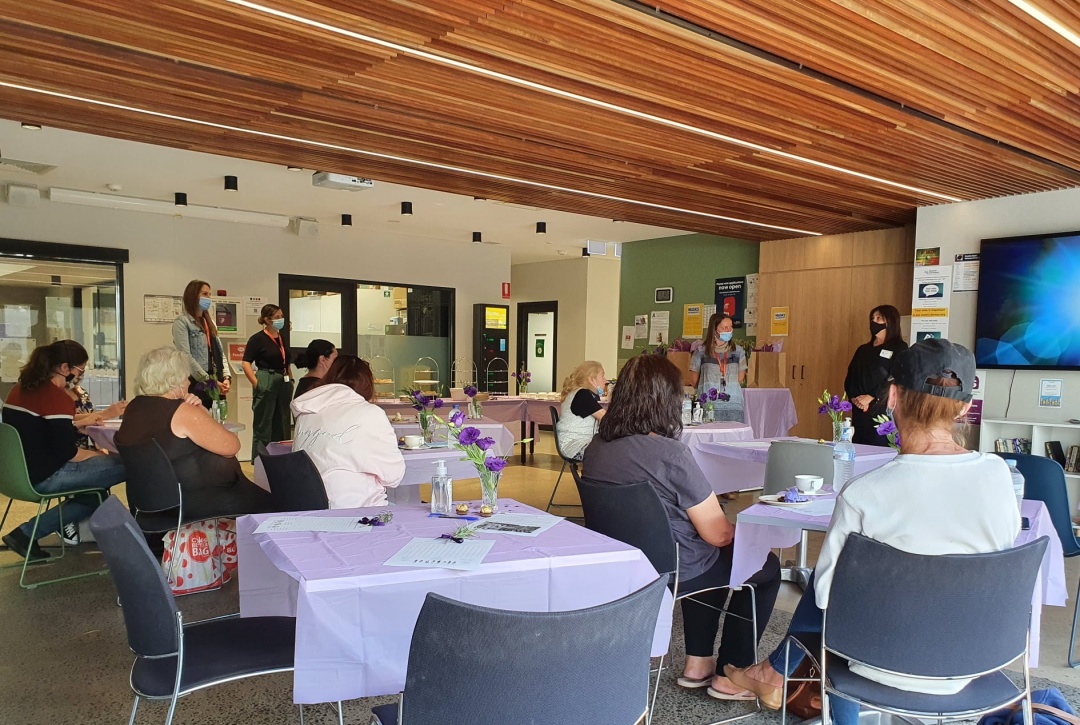 Did you know?

Last financial year, we saw a 30% growth in the number of women aged 18-34 seeking support here at Hutt St Centre.
And overall, women make up more than a third of the people who access our services.
Asking for help is a huge step for anyone who's doing it tough. But, in particular, for the 300 or so women who walk through our doors each month, it's a moment of significant uncertainty and vulnerability.
That's why, on International Women's Day, we were delighted to welcome a group of these resilient and inspiring women to join our special celebration.
We served high tea, watched the movie Erin Brockovich and listened to guest speaker, Melinda O'Leary. Melinda is a career consultant who volunteers her time to offer employment mentoring with Hutt St Centre clients so they can rebuild their lives and face the future with confidence.
A huge thank you to all the women who joined us for this fabulous celebration, to our staff and volunteers who created a safe and welcoming space for the group to gather, and to our supporters who make moments of connection like this possible.
Click through the image gallery below to see some of the highlights: