Thank you to our March Archangels, William Buck Foundation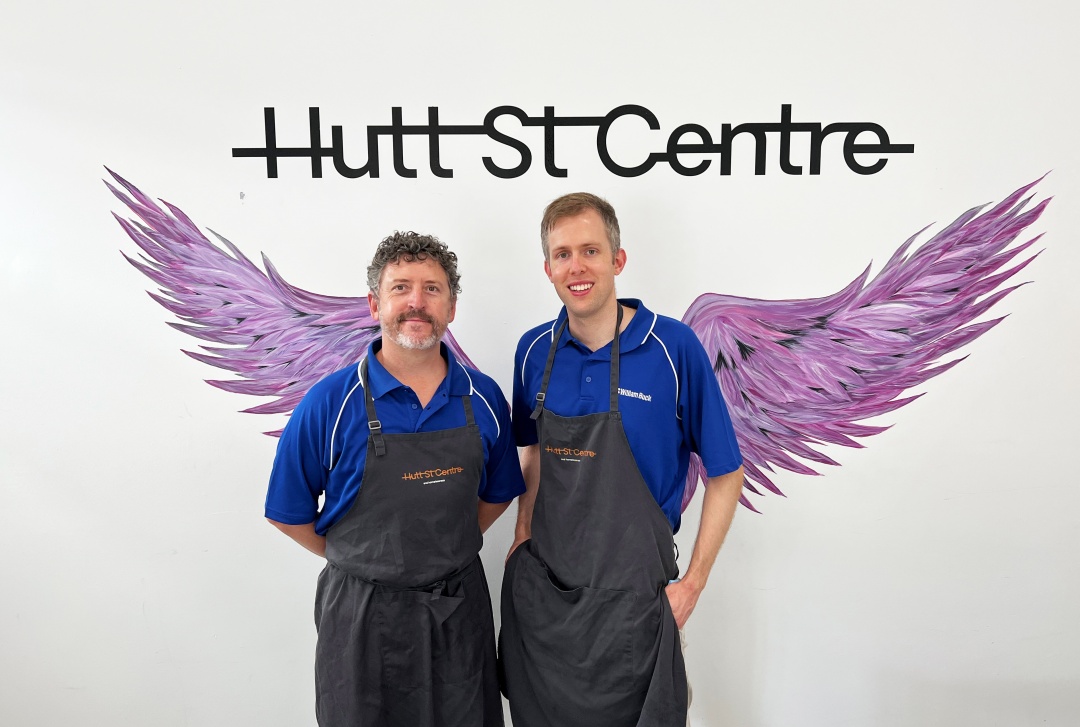 We are so lucky here at Hutt St Centre to have an amazing community of supporters, like our Archangels for the month of March – William Buck Foundation!
The Archangel program is supported by businesses and helps keep our kitchen and meal service running. This service relies entirely on our community's support to continue operating.
William Buck Director, Andrew Barlow said:
"We are committed to giving back to our community and therefore it is our pleasure to be Hutt St Centre's Archangel supporter this month.

In addition to donating $5,000 to help keep the dining room doors open, we are sending a team of helpers who will be assisting in the kitchen and lunch service throughout the month.

My colleague, Kent Sharp, and I were able to take part in the first shift and were inspired by how well the Centre is run and the valuable impact it provides to our community."
We are so grateful to our friends at William Buck for ensuring people experiencing homelessness can access healthy meals in a safe and comfortable environment.
A huge thanks to them for helping our kitchen team and experiencing first-hand the difference their support makes for people doing it tough in South Australia.