A bumper second harvest for the Gardening Group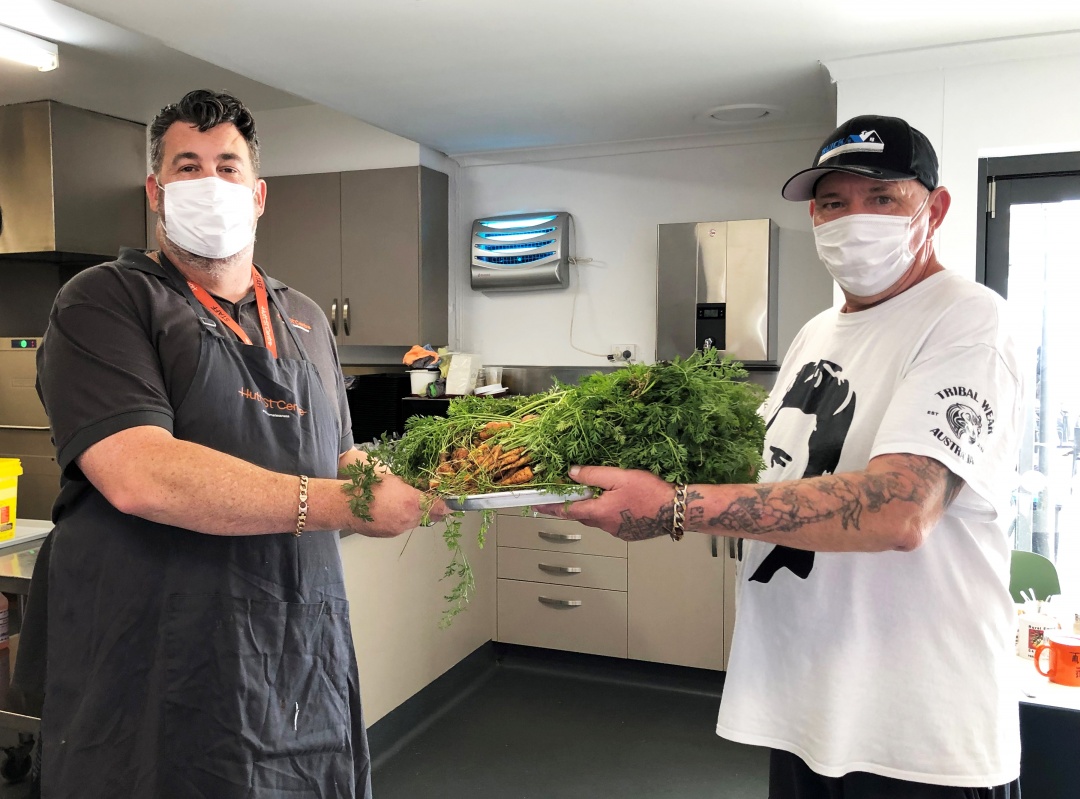 While supply chain issues may be causing shortages of fresh produce right across Australia, like many people these days, we're turning to our own backyard for the solution.
Just before Christmas, our GangGreens Gardening Group enjoyed their second harvest of fresh herbs and vegetables from Hutt St Centre's very own flourishing garden.
The group is all about giving back to the community so participants chose to share their bounty with some of our Hutt Street neighbours. Hutt St Centre team member, Margaret, who coordinates the Gardening Group said:
"Our friends at Bicci Espresso and Biga Cafe were very grateful for the delivery of fresh lettuce and parsley.

It's incredibly rewarding to be able to share the results of our hard work with local businesses like these, who are always so welcoming to our staff and clients."
The group also harvested several kilos of fresh carrots, which were donated to Hutt St Centre's kitchen and served as part of our Christmas lunch celebration for people at risk of or experiencing homelessness. From all accounts, the carrots were absolutely delicious!
A big thank you to the hard-working Gardening Group and to our generous community of supporters.
Your kindness provides opportunities like this for people experiencing homelessness to rebuild their confidence, skills and community connections – all vital ingredients for homefulness.