Hutt St Centre welcomes our new Patron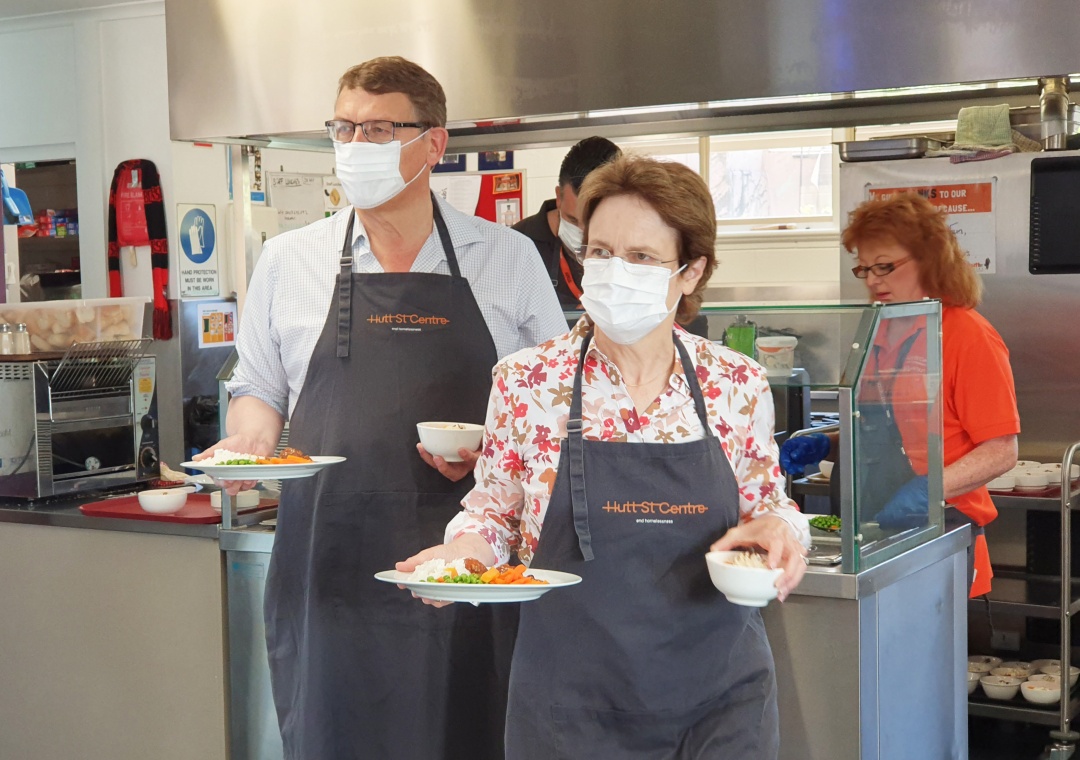 We're delighted to announce the appointment of our new Patron, Her Excellency the Honourable Frances Adamson AC, Governor of South Australia.
Her Excellency spent this morning at Hutt St Centre with her husband, Mr Rod Bunten, learning about our services, listening to clients share their experiences, and helping serve meals in our busy dining room.
She said the experience gave her a deeper appreciation of Hutt St Centre's work and some of the complex challenges faced by people facing homelessness in South Australia.
Hutt St Centre client, Eugene, said it was an honour to meet the Governor, especially after he had the privilege of meeting South Australia's very first female Governor, Dame Roma Mitchell, in the early 1990s.
Eugene shared his perspective on the key priorities for people experiencing homelessness, and how Hutt St Centre's Creative Hub provides a sanctuary where he can focus on his art and poetry.
Her Excellency was sworn in as the 36th Governor of South Australia on 7 October 2021. With her strong commitment to community engagement, and promoting diversity and inclusion in public life, her patronage of Hutt St Centre will enable us to continue amplifying our work and advocating for people experiencing homelessness in South Australia.
Our CEO, Chris Burns, said:
"Her Excellency and Mr Bunten's support for our work is an immense privilege. We look forward to working together to raise awareness of the issues faced by people in our community as they focus on the future and rebuild their lives."